FIFA 17: 14 Leaked Man United Player Ratings
Look away now, Wayne...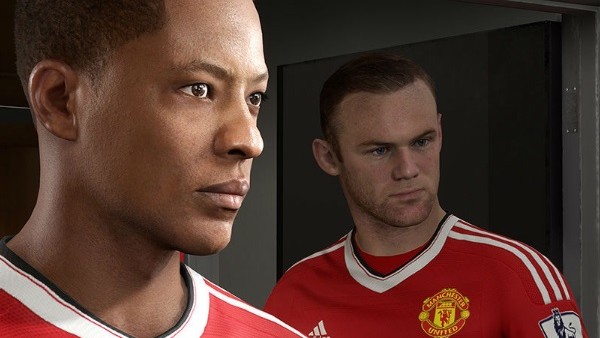 The game hasn't even hit the shelves yet, but Manchester United's FIFA 17 player ratings have been leaked.
Emerging online, the profiles and player scores of the Man United first team have been posted on the internet. A host of players have enjoyed a quantum leap, rewarded for their excellent form through last season, while others have been punished for contributing to what was quite frankly one of the most boring and depressing seasons in living memory from a Manchester United point of view.
So if you can't wait until the release date for the next instalment of FIFA-crazed action (who can?), then take a peek at some of the Red Devils' ratings here.
You can bet Marcus Rashford will be first in line to buy this game, if these scores are anything to go by.
14. David De Gea: 87
Just a slight upwards curve in David de Gea's progression over the last year, after another remarkably consistent season for Man United.
Having begun the season exiled from the first-team and seemingly set for Real Madrid, the Spaniard battled back to reclaim his spot between the posts and demonstrate just why he has forced Iker Casillas into international retirement.
FIFA 16 RATING: 86
Michael Ramsay
Recent Journalism & New Media graduate. Insatiable thirst for all things football, and hopes to break into the field of sports journalism in the near future. Have made a significantly insignificant playing career out of receiving several slaps around the head for not passing the ball.
See more from Michael