FIFA 17: 7 Big New Additions You Need To Know
7. The Journey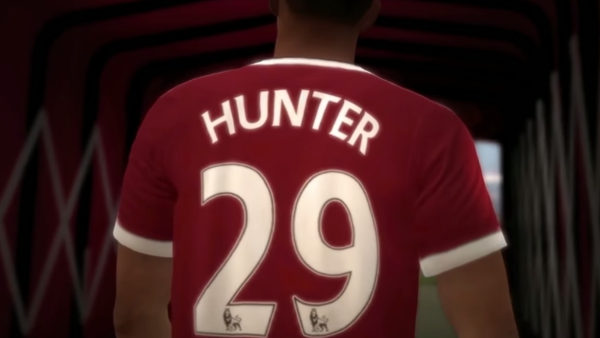 First things first, EA's banner development for FIFA 17 is an all-new interactive story mode called The Journey. Dubbed the biggest new FIFA mode since Ultimate Team it's represents the series' first tentative footsteps into... well, into Footballing RPG.
Taking the role of rookie player Alex Hunter, The Journey has you play out his development from promising youth-teamer to international mega star. Making the decisions that affect his career, which in turn lead the narrative and influence his relationships with his club, the fans, and his team-mates. Players will have total control of the story, including Hunter's attitude and his interactions with his friends, family and the press.
EA have also claimed that the story is completely led by how you do in the actual games themselves, with your performances on the pitch (good or bad) deciding how things unfold off it. Their inspiration for this? Storyline input from Tottenham's Dele Alli and Harry Kane, as well as expert consultation with the creators of Dragon Age over the specifics of narrative-centric story. Rumours that Marcus Rashford is merely the Beta testing for this mode come to life are yet to be confirmed.
The mode bears obvious similarities to the Spike Lee-inspired story mode in NBA 2K16 and, as with every career mode, a big focus will be earning the points and attributes required to develop your player. The Journey represents EA's biggest (and arguably boldest) leap forward for a while, but it's likely to be the one that most divides opinion.
Adam Clery
WhatCulture's Managing Editor | Previously seen in Esquire, FourFourTwo, Sabotage Times, The Set Pieces, Mundial Magazine | NUFCfans Presenter, WhatCulture Wrestling Creator, and WCPW Press Officer
See more from Adam