FIFA 17 Ultimate Team: 15 Best Cheap Hidden Gems
13. Quincy Promes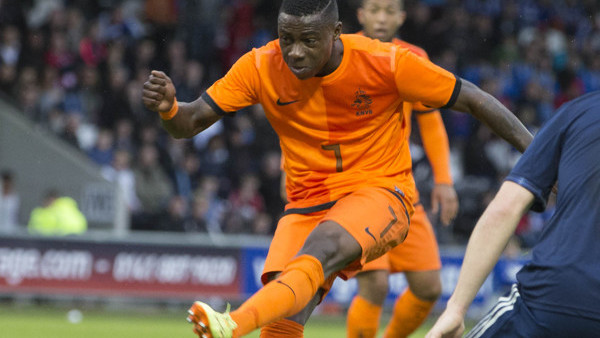 Overall Rating: 81
Club: Spartak Moscow
Position: RM
Quincy Promes already has a beastly 84-rated Team of the Week card out, but the standard gold version is still a highly-effective player.
His overall pace stat (89) stands-out first, and with 86 acceleration and 91 sprint speed, Promes is absolutely rapid. He's also got 82 for ball control and 83 for dribbling, making him an excellent outlet on the right flank, and those four-star skill moves make it even easier to leave full-backs in the dust.
Promes' delivery isn't world-class (crossing: 73) so there's room for improvement in that department, but it's hard to complain too much at this price. His atrocious defensive stats will likely necessitate converting him to RW or RF to get the best out of him, but as far as low-cost wingers go, Promes is near the top of the class.
Approx. Cost: 950 coins.