FIFA 17 Ultimate Team: Predicting The Team Of The Year
10. RB: Marcelo (LB)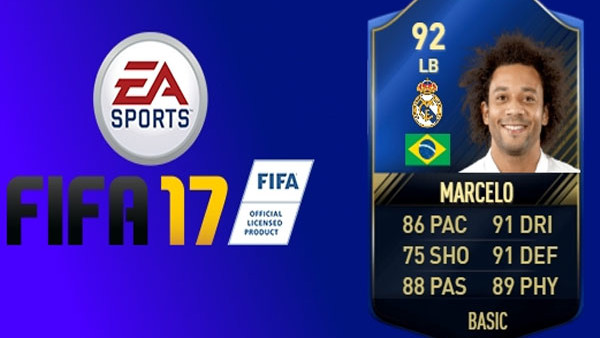 What? A left back in the Team of the Year as a right back?
It's happened before and it'll most likely happen again due to a lack of right fullbacks that deserve it more. Marcelo's 2016 was full of success, winning the UEFA Champions League with Real Madrid and putting on spectacular performance after spectacular performance.
The Brazilian maestro's chemistry down the left-hand side with Ballon D'or winner Cristiano Ronaldo continues to be one of the most deadly in all of world football, and it's often stated that if Marcelo wasn't such a talented player, Ronaldo wouldn't have the same freedom he does now.
Decked out with good pace, impressive physical stats and 4* skills, Marcelo's Team of the Year card will be as close to a perfect fullback that you'll get in FIFA 17 Ultimate Team. If the prices from last year's Team of the Year are anything to go by, then there's a big possibility that Marcelo will be one of the cheaper Team of the Year cards.
Unfortunately, he'll still cost more than 600k for the first few weeks he's available on the market. Considering that I currently have 35,619 coins, it's safe to say I'll be using his regular card for a while longer.