FIFA 21: 10 Best Young Wonderkids You Need To Sign
10. Kays Ruiz-Atil (CM)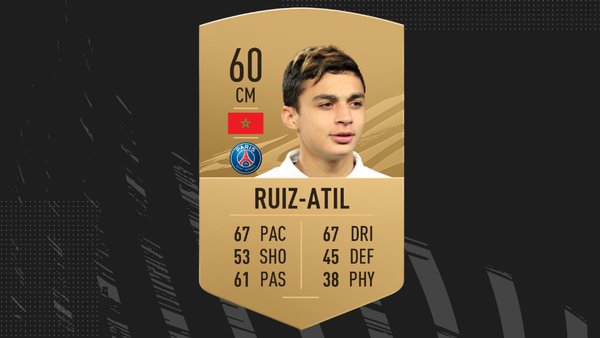 Club: PSG
Overall Rating: 60
Potential Rating: 82
Growth: +22
18-year old Ruiz-Atil starts with average stats across the board, but he can become quite the midfield dominator with a little bit of training. It's probably wise to focus on things he already does fairly well (speed, passing and dribbling) instead of trying to make him a physical beast.
That 38 physical stat says it all there.
PSG's youngster can eventually rise to an overall rating of 82 if you handle him correctly. That'll be a loan out to Barnsley off the table then. Keep him, develop him, play him 15-20 times per season and you'll have a winner on your hands.