FIFA 21: 10 Most Shocking Ratings
This year's ratings are as controversial as ever. These cards explain why.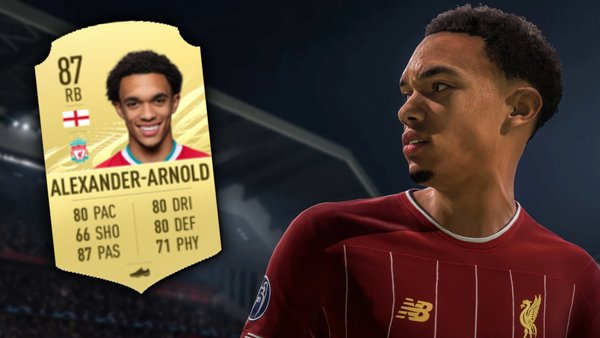 The much-anticipated player ratings for FIFA 21 are here and it's fair to say that they have been met with quite a bit of disappointment from players.
Much of this stems from how EA have decided to approach their ratings for the upcoming game; they have clearly decided that they want to reduce the number of players available with the highest ratings. While this may be disappointing to some, the truth is that, in recent games, the number of high-end golds has become far too high, and it has stifled the ability to make players better in promos.
Unfortunately, this attitude has resulted in many players receiving some big downgrades this year. Some players undoubtedly struggled last season but the extent to which world class players have been nerfed will be surprising to many. Furthermore, some players had phenomenal seasons yet have had their ratings lowered while players who didn't meet their normal standards were given unexplainable upgrades.
It all makes for the most controversial set of ratings on FIFA in quite some time. Here are just a few of them.
10. Trent Alexander-Arnold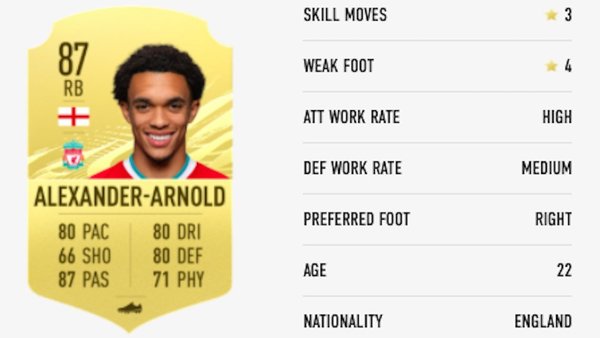 As a key part of Liverpool's title-winning side, it was always to be expected that Trent Alexander-Arnold would be a solid upgrade for FIFA 21. The twenty-one-year-old notched up four goals and thirteen assists, the most for a defender in a single Premier League season ever, making him an obvious candidate for a major upgrade.
However, most FIFA players would not have been expecting him to get quite the upgrade he did. Going from an 83 to an 87, Trent has received one of the biggest upgrades for a high-end player in the game this year. EA has made a concerted effort to upgrade players from teams who won leagues last season, with both Liverpool and Real Madrid players generally getting buffs across the board, and this was likely a key factor in the Englishman receiving the rating he did.
The reason it is so shocking however is because EA has traditionally been very slow when it comes to giving young players big upgrades like this, particularly when it comes to English players. Whereas players such as Harry Kane had to wait years to be given a card of this level, Trent has been given one after just two full seasons as Liverpool's right-back.