FIFA 23: 10 Rumours You Need To Know
9. But Juve Are On The Comeback Trail?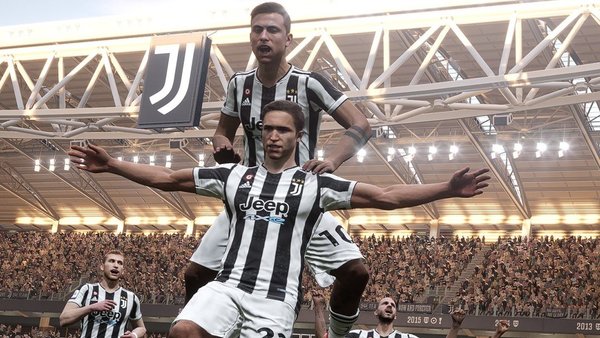 There's a tasty bit of gossip doing the rounds that Piemonte Calcio will be fully licensed as Juventus again. That's a big get, if true, but it just makes rumours that neither AC nor Inter Milan will be officially involved even more annoying; EA would be gaining one giant but losing another two.
Still, Juve's deal with Konami has apparently lapsed and they're free to bring the iconic black and white stripes back to FIFA. That, after a few years of p*ssing around as a generic pink and black substitute, would be welcomed by the series' faithful following.
Seeing that gorgeous, albeit surprisingly-small, stadium back in the game will also be nice.
Again, this hasn't been confirmed by EA, but it's worth mentioning. Being honest, FIFA without a legitimate giant like Juventus just doesn't sit right. Sadly, the same will be getting said when AC and Inter vanish into the night and hitch their wagons to eFootball.