Final Fantasy: Every Numbered Game Ranked
Which is the crystal clear best?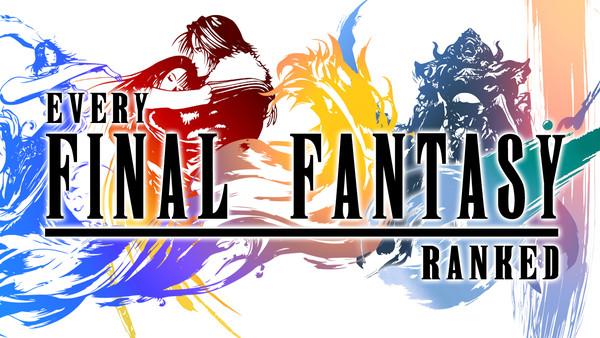 The big-budget remake treatment combined with an almost insufferable quantity of hype both prior and post its release has doubtless convinced - deluded, perhaps - many Final Fantasy neophytes into thinking that number VII must be the series' finest iteration. Why else would the fandom demand a lavish glow-up of a game nearly quarter of a century old, and then buy it in their millions? Surely it must be something a bit special?
Well, it is and it isn't. Anyone visiting Final Fantasy VII for the first time after trudging through the Remake's distended interpretation of its first five hours might be left a little perplexed. It's clearly still a very good game, but it's aged about as well as corduroy jeans. Green corduroy jeans. Nostalgia has created a reputation it can no longer match.
So the newcomer's next question: If this is Final Fantasy's apex, is the rest of the beloved series, well, a bit naff?
Not at all. Minus a handful of notable exceptions which stink worse than a chocobo stable, every game in Square-Enix's venerated series ranges from good to great. At Final Fantasy's peak, it was untouchable.
And no: that didn't come in 1997.
Benjamin Richardson
Benjamin was born in 1987, and is still not dead. He variously enjoys classical music, old-school adventure games (they're not dead), and walks on the beach (albeit short - asthma, you know). He's currently trying to compile a comprehensive history of video game music, yet denies accusations that he purposefully targets niche audiences. He's often wrong about these things.
See more from Benjamin