Football Manager 2017: Top 20 Richest Teams
Show me the money, Mr. Chairman.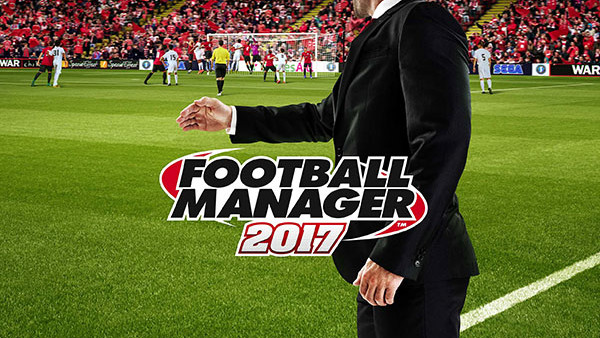 Starting a new game of Football Manager is always exciting, and few things are more satisfying than transforming a poor, debt-addled side from strugglers to Champion's League contenders. Such long-term projects can be tricky to start, but the greater the struggle, the greater the victory, and sometimes it's fun to start with a handicap and battle through adversity.

Sometimes, however, you just want to start with a giant pile of cash and go nuts in the transfer market.

Football Manager 2017 is full of sugar daddy chairmen who aren't shy in opening their wallets. Factors like the ever-increasing English Premier League TV deal and the Chinese Super League's rise make this year's game one of FM's richest incarnations yet, and there are countless options for those who don't want to sell before they buy.

Whether you're looking to build a long-term dynasty or add to an already star-studded squad, there's a team for you. Though the bulk of these teams sit in their league's upper echelons, many are middling at best, but have more than enough funds to improve the squad and take the team to the next level.

There's every chance that Sports Interactive will tweak these figures before FM 2017's full release on November 4th, but don't expect major changes. These budgets are correct as of the latest beta build (17.0.2), though most can be adjusted in the boardroom.

Excluding unplayable sides, here are the 20 richest clubs in Football Manager 2017.

20. Inter Milan (£17.2m)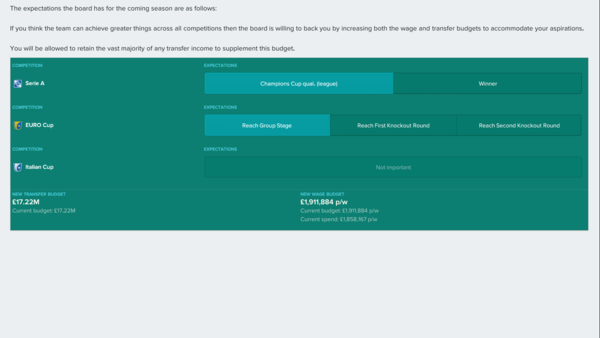 Transfer Budget: £17.2m, Available Wages: £53k
Internazionale have fallen out of the Serie A title picture in recent years, but with £17.2m available at the start of the game, there'll be plenty of opportunities to turn the Milanese giants around. Still reeling from 2006's Calciopoli scandal, Italian football isn't as lucrative as it used to be, and Inter are one of only a few sides with genuine spending power.
The squad comes with a handful of excellent players (Mauro Icardi stands out immediately), but Inter are plagued by mediocrity. They've got an ageing, injury-prone squad that likely needs a multi-season overhaul to get back to their old level: a mouth-watering prospect for shrewd spenders.