Football Manager 2018: 10 Essential Fan Demands It Must Include
FM 2017 was close to perfect - here's how to make it even better.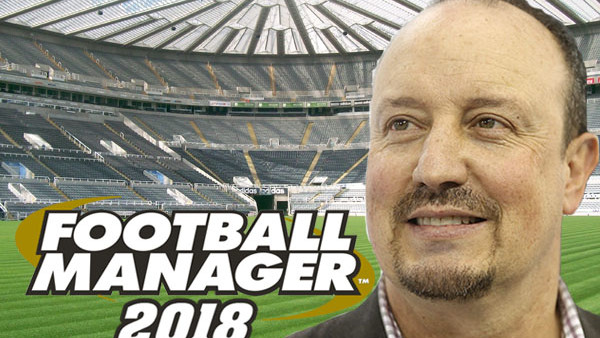 Football Manager 2017 brought a number of new features to the table, but for the most part, fans got exactly what they expected from the game. It was another year of minor tweaks and adjustments over complete innovation, and while additions like the social feed helped FM 2017 stand-out from 2016, the gameplay was largely unchanged.
This is what fans have come to anticipate from Sports Interactive, but that's okay. You don't mess with a winning formula, and FM's unparalleled depth, longevity, and social life-destroying addictiveness can't be topped. SI don't need to reinvent the wheel to produce a great game every year, and they're never going to tear Football Manager apart and start anew.
That being said, there are a number of gameplay innovations that SI could bring to the table in order to drive the series forward. The annual data updates and match engine tweaks are appreciated, but let's be honest: new versions of FM are always a lot more satisfying when they amount to more than a glorified patch.
Football Manager 2018 hasn't even been announced yet, but it's never too early to speculate on what the new game might bring. Here are 10 things FM fans would love to see included in this year's version...
10. Optional Brexit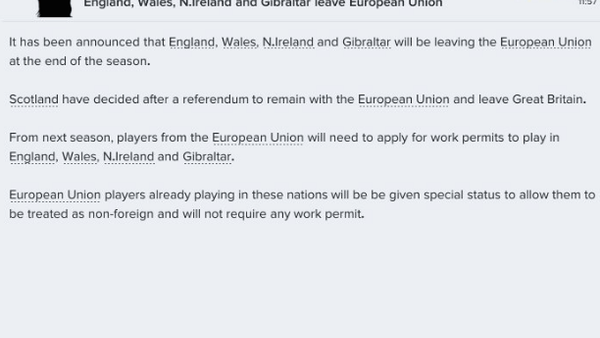 Sports Interactive have always prided themselves on extreme realism, but for most players, adding Brexit to Football Manager 2017 was a step too far. Including the UK's forthcoming departure from the EU made managing in England an infinitely trickier task, particularly when it came to signing new players, and the worst part? It was unavoidable.
Brexit wasn't implemented into FM Touch, but it was present and correct in the standard game. The warning messages seem innocuous at first, but after 2 or 3 seasons, the game forcibly removes the UK from the EU.
From that point onwards, work permit issues become a major stumbling block for almost anyone you want to acquire, making it borderline impossible to sign young talent from the remaining EU nations.
Some fans might appreciate the added realism, but for many, Brexit made managing in England a real chore. In 2018, Sports Interactive should seriously consider giving player the option to remove it from the game.
A simple toggle box on the options screen should suffice, and it'd no doubt save many players the stress of working through a feature they never asked for in the first place.