Football Manager 2018: 10 Essential Fan Demands It Must Include
9. Match Engine Improvements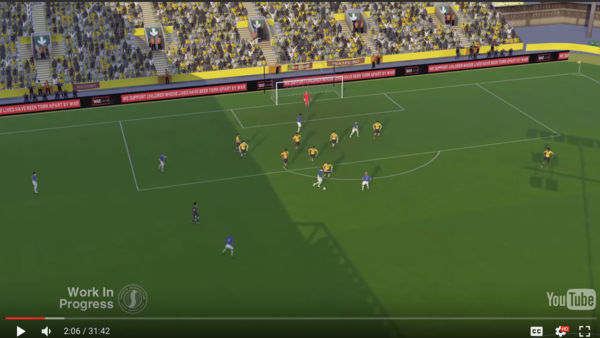 SI Games are often criticised for the lack of innovation between different versions of Football Manager, but they always tweak the match engine. It hasn't seen a complete rebuild in several years, however, and for all the positive tweaks made to FM 2017's engine, it was still rife with massively frustrating problems.
Anyone who has played the game for longer than five minutes can attest to the goalkeepers' erratic behaviour. FM's goalies routinely flub seemingly easy saves, leading to many an undeserved loss, and their outfield counterparts are often just as dumb.
Things have improved through SI's latest patches, but some issues remain, and whether this is a scripting issue or one related to the way that the action is rendered, it must be fixed next year.
Furthermore, the engine could use a few aesthetic tweaks. It'd be great to see real-life stadiums recreated in-game, not the generic stock arenas that FM throws together. Similarly, small touches like better celebrations and fluid, realistic animations would greatly improve the average FM matchday. It's not bad at the moment and the engine will never be perfect, but SI have some tweaking to do.