Football Manager 2022: 10 Best Clubs To Get Cheap Wonderkids From
9. Banik Ostrava (Czech Republic)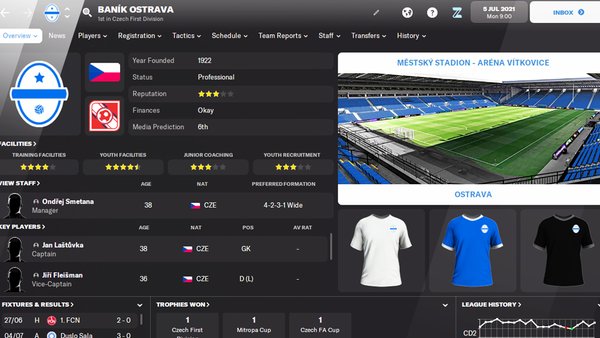 Czech Republic has a surprisingly high number of clubs loaded with young talent, but Banik take the cake here, as they have been poaching a lot of the brightest young stars recently.
They may not be the first name that comes to mind when you think about Czech football, but they are certainly doing bits when it comes to youth recruitment, and that's why any Football Manager player looking to poach potential game-changers should send a scout to this small town in the north-east of the Czech Republic.
One of the best youth facility set-ups in all of Europe enables wonderkids to develop close to their full potential, which is extremely important, considering how many players get into the wrong club, stagnate, and never reach the dizzy heights.
They are perfect if you are managing a smaller club and don't want to get swindled every time you go to the market for a new young player, or if you are a bigger club looking for a great place to send your loanees.