Football Manager 2022: 10 European Wonderkids You Must Sign
Those European stars of tomorrow who will drive you to FM22 dominance.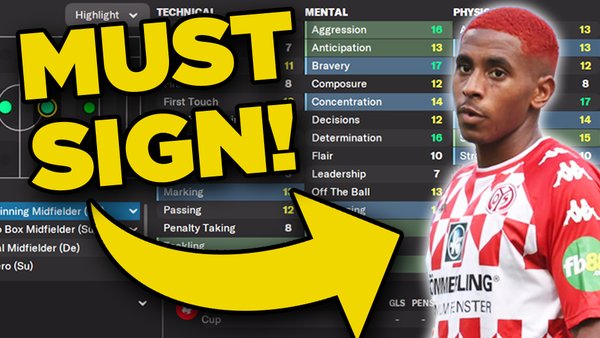 With each and every passing installment of the Football Manager franchise, there comes a fresh sense of intrigue around which youngsters will develop into world class talents as the game progresses. For FM die-hards, one of the most enjoyable parts of each release is discovering and developing the next generation of world-beaters. And for FM22, we've absolutely got you covered for some of the very best young European prospects out there.
As has been the case with the majority of our other Football Manager 2022 content in recent weeks, there'll be a distinct lack of the more obvious wonderkids in this one. Sure, the likes of Jude Bellingham, Eduardo Camavinga, Pedri, Nuno Mendes and Josko Gvardiol are all phenomenal prospects who mature into some of the absolute best players on FM22, but you likely know that already.
Here, the focus is on the more lesser-known stars of tomorrow, with these youngsters also being - for the most part, at least - far more affordable than Messrs Bellingham, Camavinga et al.
With that in mind, then, here are ten European wonderkids who can play a pivotal part in driving you to FM22 success for the next decade or more.
10. Ivan Martinez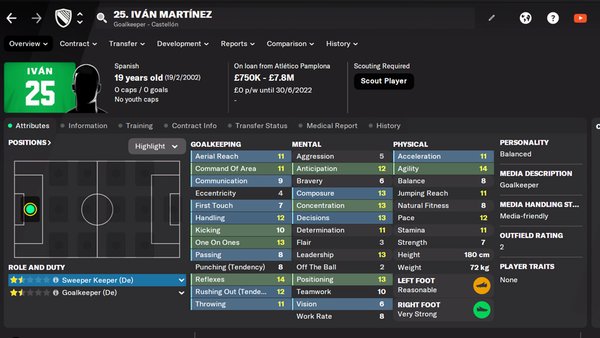 Club: Castellon (on loan from Atletico Pamplona)
Nationality: Spanish
Price: £1.8 million
When it comes to the best wonderkid goalkeeper on Football Manager 2022, it's the relatively well known Maarten Vandevoordt who is still the go-to name. But while it'll cost you upwards of £20 million to convince Genk to part with Vandevoort, a far cheaper wonderkid GK is Ivan Martinez.
He may be on loan at Castellon when you start a new FM22 game, but there's nothing stopping you from agreeing a future transfer with Atletico Pamplona, aka Osasuna, for Ivan. And how much would such a transfer cost? That should be in the modest region of £1.8 million or possibly even less.
That low price combined with steady starting stats for someone still only 19 years of age, that all makes Martinez such an appealing proposition for major clubs looking to sign up their long-term #1 of the future. Within a couple of seasons, this stopper will be ready for first team football in a top league, and from there he'll be able to remain as your starting goalkeeper for easily another decade if needed.