Football Manager 2022: 10 Tips To Get You Started
Football Manager 2022? Completed it, mate!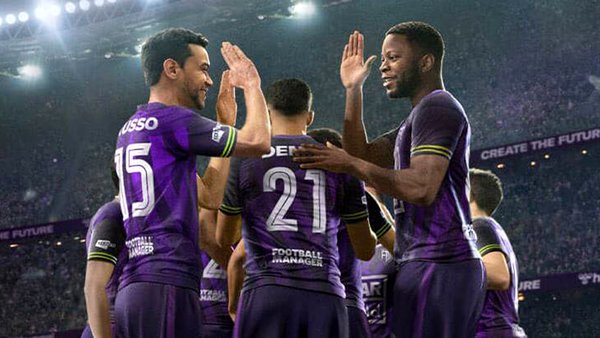 Football Manager can be a daunting game for players that have never experienced it or even for those that have taken a few years away from the series. While developer Sports Interactive has done a great job of making the game accessible to newcomers, the learning curve can be a steep one but it's certainly one that's worth persisting with as the overall experience can be incredibly rewarding.
With the latest entry in the football management sim released this week, there will likely be a bunch of new and returning players jumping into the game and wondering why their £200 million Newcastle United side just got beat 4 - 0 away to Crewe Alexandria despite enjoying the lion's share of possession.
Similar to real-world football, FM can often be unpredictable and results can make little sense. However, it is what you do to mitigate those moments where the game truly rewards its players.
So here's ten tips for new, and returning, players to help get started.
10. Take Star Ratings with a Pinch of Salt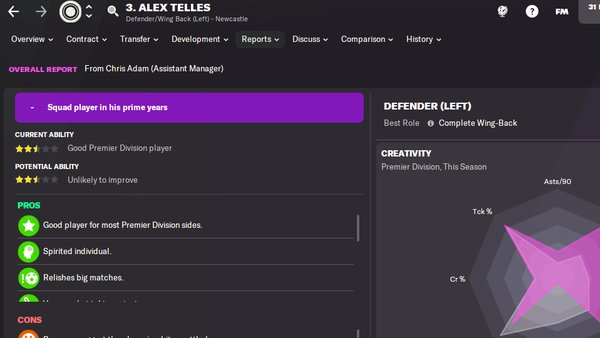 While star ratings assigned to players by your scouts and other staff members are a great indicator of whether a player is, or will be in the future, good enough for your team or not, it's still always a good idea to have a good look at the player's attributes - especially considering the role you may be asking them to play.
Every seasoned Football Manager player will have a story about the two or three-star fringe player that threw the team on their back and helped drag them to glory. If the attributes are good enough for the role that they are playing then often the star ratings matter little.
It's worth also remembering that star ratings are also relative based on the league you are managing in and the players that you already have in your squad. For instance, a five-star player at Vanarama National League level is very much unlikely to be a five-star player at Premier League Level.
The Scouting ability of the staff member evaluating the player also matters here, as the better the scouting ability the more accurate the scouting report is likely to be. However, bear in mind, just like with real-life, even the best scouts make mistakes sometimes.