Football Manager 2022 Tactics: 10 Formations To Guarantee Success
Those FM22 tactics that will drive you to dominance.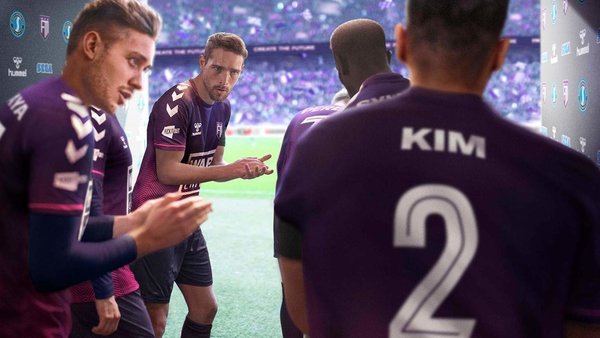 With the latest iteration of the beloved Football Manager series now out in the wild, FM fans old and new are booting up the game, picking their club of choice, and then having that moment of having to decide what formation and players to go with.
We've already given a few pointers on 10 Signings You Must Make Every Time, and now it's the time to shine a spotlight on what are the best ways to consider lining your team up.
In recent years, 4-2-3-1 and 4-3-3 have often been used as the initial base for a style of play, but there are plentiful other fun, effective formations, and obviously also several variations to those 4-2-3-1 and 4-3-3 approaches. Given how Football Manager 2022 has introduced the concept of the Wide Centre-Back into FM, that in itself opens up a whole host of new styles and tactics to try out.
Having been playing Football Manager 2022 for a good few weeks now - again, a big thanks to Sports Interactive and SEGA for the advanced copy - here are ten formations that should guarantee you take home the 3 points more often than not.
10. 3-3-3-1 DM Wide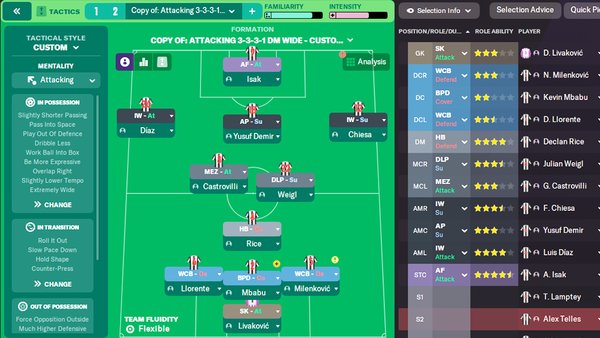 For those with a soft spot for the Champions League nights of the mid-'90s, this 3-3-3-1 formation should bring back memories of the Ajax team which won European club football's biggest prize in 1995.
Admittedly, 3-3-3-1 is a formation that may look a little strange to modern-day football fans, but it's a style of play that can yield great results on Football Manager 2022.
With this approach, it's all about high lines of engagement and having a team of good footballers. By that, it means a line-up of players who are comfortable in possession, who are intelligent, who have a whiff of creativity to them, and who are better suited to a sharp, calm passing game rather than a frenetic counter-attack that so often relies on dribbling skills.
The obvious downside of this tactic, mind, is you can at times be left exposed down the flanks. While it's best to set your LCB and RCB as Wide Centre-Backs, you need to make sure they're more focussed on defending than attacking in this setup - with them needing to cover for your lack of Full-Backs.
It may not be for everyone - especially if you're in the lower leagues - but this 3-3-3-1 can be unstoppable with the right technically gifted players.