Gears Of War 4: 9 Things We Can't Wait To See
How do you build on one of the most successful franchises in gaming history?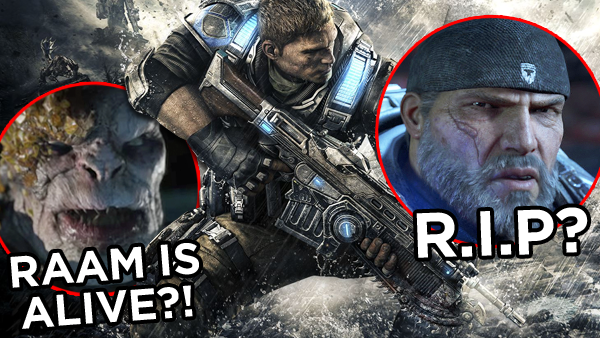 One of gaming's most iconic and storied franchises, Gears of War is 'doing a Star Wars' in October, which is to say, new developers The Coalition are taking the old and slowly using it to transition into the new.
Both Marcus Fenix and Augustus 'Cole Train' Cole are back, but they're playing second fiddle to Marcus' son, J.D., with the entire story taking place 25 years after the close of the first trilogy. Marcus is a much older and world-weary individual, with J.D. and his crew having to face off against all sorts of new foes, all while delving into the familial relations of father and son occupying the battlefield in unison.
It marks the first time Gears of War is back on Microsoft consoles in three years, as although the original trilogy was very well received, spin-off Gears of War: Judgment completely passed both fans and the general populace by, mostly thanks to focussing on Baird, i.e. the most unpopular of the four main characters.
Now Gears is older, wiser, and showing that same sense of characterful heart it always had in spades. Despite larger-than-life craziness, fans really care about this universe and its characters, and going into such an important instalment, there are a number of things we just can't wait to see, such as...
--
9. How The Developers Have Handled Passing The Torch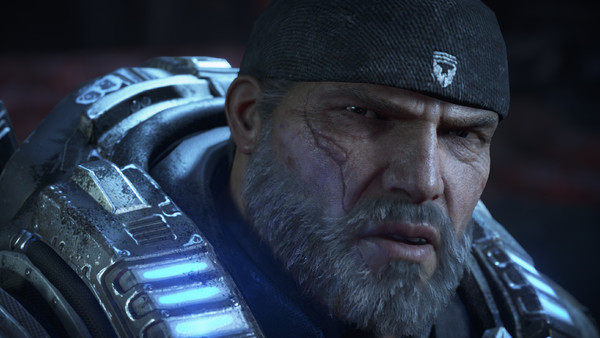 Unlike Han and Chewie rocking up in the Millennium Falcon and announcing they were home, Marcus and Cole's inclusion in Gears 4 has mostly been left on the back-burner. Even back in July when the game received one of its most uninterrupted gameplay videos yet, you had to actively look for Marcus in the background, his inclusion confirmed as a teammate, rather than the main focus.
It points to an ethos that says, "Hey, old school fans, we've got you covered, but the real focus is on the newcomers". Said newbies are son, J.D. Fenix and friend/soon-to-be-love-interest Kait Diaz; two people that so far don't appear to have a whole lot of chemistry, but which could develop in light of whatever happens with the old cast.
Speaking of which, Cole made a 'blink-and-you'll-miss-it' appearance in the latest gameplay trailer, but Anya and Baird remain nowhere to be seen. It's very clear that Gears 4 is a 'transitional' game, going from the old trilogy to the new, but it remains to be seen how natural that transition is, or whether the old cast will simply not appear or be spoken of, and we'll be left with J.D. and Kait going forward.