Ghost Of Tsushima: Legends - Everything You Need To Know
3. Team Up In Two-Four Player Co-Op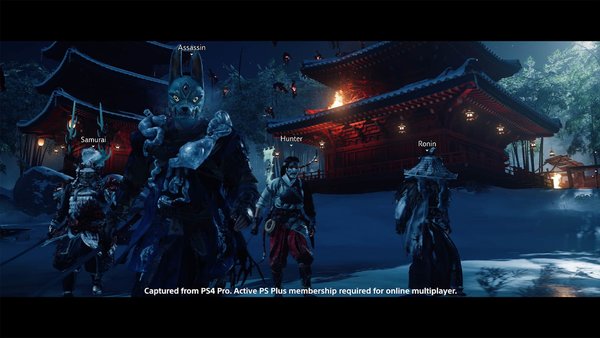 You'll be able to partner up with your friends or via online matchmaking in groups of two-four players, with a range of different objectives and modes depending on how many are in your party.
With two players, you'll be able to face off against enemies in a series of co-op story missions that escalate in difficulty, with a combat system that requires "careful synchronization" between you and your partner.
If you have a squad of four ready to go, then you can face-off against the toughest enemies in wave-based Survival missions, including the demonic Oni with their supernatural abilities. Whilst not much is known about how the Oni will work in the game, we can get a basic idea from their portrayal in Japanese folklore. They are troll-like creatures that are the main villain of most Japanese fairytales, sprouting horns from their head and carrying iron kanabō clubs. So if you want to avoid getting a face full of iron, you'll need to work together to take down these mythical demons.
If you manage to beat the Story and Survival missions, then Sucker Punch has promised to introduce a four-player Raid shortly after launch, which will send you and your party to a whole new realm to face off against a "brutal, terrifying enemy". There aren't any details on what this new adversary might be, but given the fact that the Oni will be a regular enemy it's quite conceivable that the raid will up the supernatural ante.