GTA: San Andreas - 10 Reasons It's Still The Best In The Series
10 years on with an HD update finally released... it's good to be home.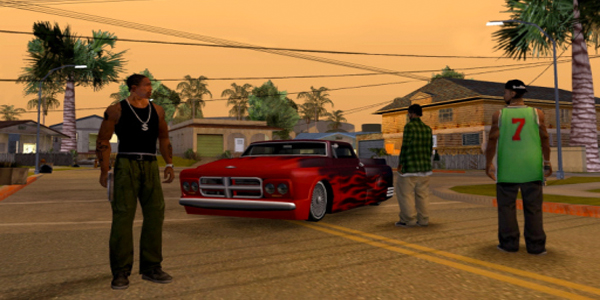 The name Grand Theft Auto has fast become a mark of quality in gaming. Since the dawn of GTA's 3D universe, the series has gone from strength to strength with each game offering something new and different. Grand Theft Auto III won acclaim simply for completely changing the series (to great effect) and Vice City benefited from an increased focus on story and mayhem. San Andreas was the final Grand Theft Auto released on the PlayStation 2 and now, 10 whole years later, it's still an unbelievably fun thrill ride. Loud, vulgar and proud, San Andreas defines everything that is great about Grand Theft Auto. The game's world is huge, looks great (perhaps not by today's standards but back then, it was a beautiful thing) and is full of stuff to do, including missions, rampages and hidden collectibles. Even now San Andreas holds up as a great game, and is arguably still the best game in the series. With the immense success of Grand Theft Auto V (and the love that still exists for Vice City and III), that's a big call. There are many factors that give San Andreas a boost over it's siblings though, many of which are unique to the game. Sure, the recent mobile and Xbox 360 ports might not be as good as they could've been, but they don't detriment the game in any way - if you pick them up, you'll still be able to enjoy SA fully, and that's because it's still a remarkable game. At the very least, there's a debate to be had. If you want to stand up for San Andreas or push forward your own favourite Grand Theft Auto game, leave your thoughts in the comments below.