Leaked Cover Art For New WWE 2K22 Version Revealed
The New World Order star in this leaked WWE 2K22 cover art.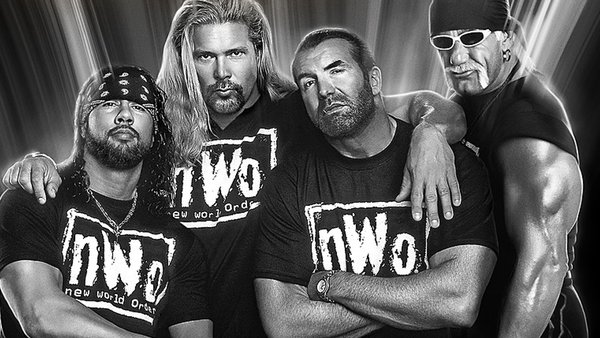 Although wrestling fans are still waiting for an official WWE 2K22 release date, leaked cover art for a new version has just hit the internet.
The following cover for 2K22's 'nWo 4-Life Edition' started doing the social media rounds on Wednesday. Unsurprisingly, a WWE-centric version of the New World Order is featured, with X-Pac, Kevin Nash, Scott Hall, and Hulk Hogan standing there in black and white:-
This is it:Pre-order now and receive exclusive 3-Day Early Access. Take over with the WWE 2K22 nWo 4-Life Edition, which includes MyFACTION EVO Cards, playable nWo versions of "Hollywood" Hulk Hogan, Scott Hall, Kevin Nash, Syxx & Eric Bischoff, two arenas & more.#WWE2K22 pic.twitter.com/qRfDp5cgOw

— Nils Ahrensmeier (@NilsAhrDE) January 19, 2022
This comes following the official release of the standard edition cover art, which features WWE and WCW legend Rey Mysterio.
While 2K Games is yet to formally announce any details on the nWo 4-Life Edition, it will likely include all standard edition content plus the Undertaker Immortal Pack due to release as part of the Deluxe Edition. And yes, that's a lot of editions.
The same source, Nils Ahrensmeier, has previously that a three-day early access period for the game will commence on 8 March prior to 2K22 hitting the general marketplace on 11 March. This will be the first entry in the mainline WWE 2K series since 2019's WWE 2K20, which suffered from a notoriously disastrous launch.
Create Content and Get Paid
---