Madden NFL 23 Review: 3 Ups & 7 Downs
Did EA pay fitting tribute to NFL great John Madden, or did they fumble the ball?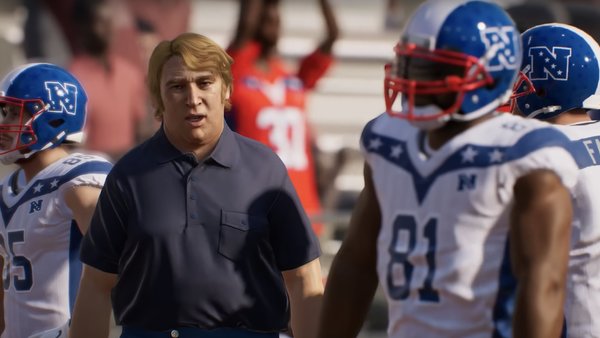 NFL great John Madden passed away aged 85 on 28 December 2021.
Immediately, tributes flooded in from all corners of the sporting world for one of pro football's best characters. Simultaneously, EA's braintrust began thinking of ways they could tie the Super Bowl XI champion's legacy in with their annual franchise - pretty much everybody knew then that John would grace the game's cover.
He did, and EA even included a few other trinkets designed to pay homage to the man their series is named after. The question is whether or not Madden 23 actually went far enough with the love, or if it tweaked gameplay enough towards simulation that the man himself would look down proudly on a project he was once very hands on with.
Madden 23 isn't the best football game ever, to say the least. However, EA did tinker with some on-field elements that make passing, running, returning and more a refined experience. Sadly, the usual 12-month cycle isn't nearly enough for developers to overhaul Madden the way it sorely needs.
Here's all the good and bad from this year's entry.