Marvel's Avengers: 10 Ms. Marvel Comics Fans Must Read
Get to know the amazing star of Marvel's Avengers!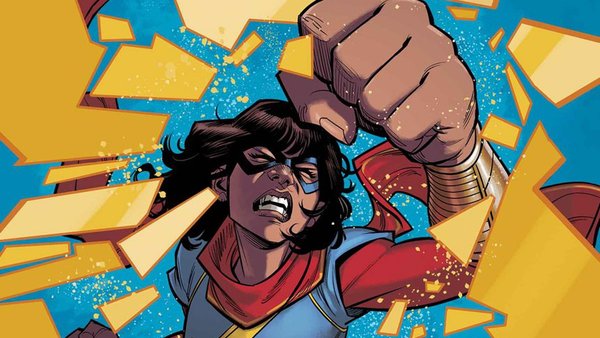 With Kamala Khan taking centre stage in Marvel's Avengers, it's no surprise that all eyes are on this incredible new character. In just seven short years the new Ms. Marvel has dominated Marvel Comics, featuring on the Avengers, leading the Champions and firmly cementing her place in the publisher's history.
With the Disney+ TV show kicking off production recently, the only way is up for Kamala Khan.
It's easy to see why everyone loves Kamala. Alongside Miles Morales, the character offers a much-needed touch of youthful modernity to the Marvel universe. (It's far easier to relate to fangirl geeking out over her favourite Avengers than it is to relate to a regular, god-like superhero.) Not to mention the joy Kamala has brought to young, Muslim girls who finally have the representation they've always dreamed of seeing in the comics medium.
Of course, as with any character thrown into the spotlight, the question on a lot of people's lips is a simple one.
Who is Kamala Khan?
The stretchy Inhuman has had a wild ride already, racking up twelve paperback collections on her own. Stack that on top of her cameos and team ups and it's difficult to know where to start, so let's start at the beginning.
10. Ms. Marvel #1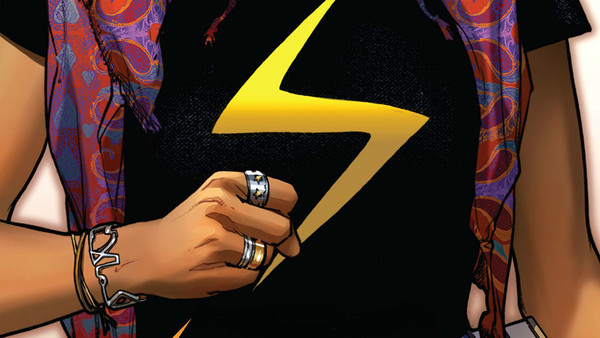 While her official first appearance may have been back in 2013's Captain Marvel #14, it wasn't until the next year that she became more than just a background character.
Ms. Marvel #1 obviously deals with her origin story, as you might expect, and serves as inspiration for the A-Day opening in Marvel's Avengers.
There's no bomb this time around, but a Terrigen mist engulfs the city, creating a new wave of Inhumans. Kamala is trying to get home from a high school party when she is overcome with the mist and passes out. As she lies unconscious, she has a crisis of faith and is greeted by a manifestation of the Avengers. They inform her that she is about to undergo "the kind of total reboot people only dream of", but warn her that it's at not all what she expects.
From page one, you immediately know Kamala's personality. You can't help but laugh as she stares longingly at a bacon sandwich she isn't allowed to eat. Like most young Muslims, she is conflicted by her religion as her friends seem to have much less restrictions on their lives, but that doesn't stop her getting in a whole mess of trouble, as we're about to see.