Michael Dorn Confirms Worf's Return To Star Trek!
Dorn's Tweet on Monday has sent the fandom into a tailspin, but what does it mean?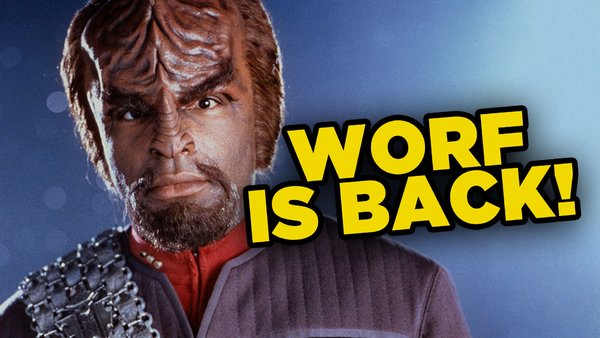 Just got the news, being summoned back into action. Starfleet calls. #ad
— Michael Dorn (@akaWorf) April 19, 2021
And with those few characters, Michael Dorn has sent the Star Trek fanbase into an absolute storm of theorising, plotting and getting more and more excited for the return of Lt. Commander Worf to the franchise. However, let's take a second to consider what this means - as it may not be the glorious return that we think it is.
First, consider the amount of work that Dorn has already done for Star Trek. He has appeared in more episodes and films than any other actor in the franchise, with five films, seven seasons of The Next Generation and four seasons of Deep Space Nine under his belt. He was offered the chance to cameo in Star Trek: Discovery but turned it down as the pay was a fraction of what he had made on the last film.
So, does his tweet relate to a return to televised Trek? We can shut that one down straight away. IGN reached out to a representative from Paramount to see if this tweet was related to the Star Trek Universe franchise that is both airing and planned to air on the network.
They confirmed that this tweet was not related to that, so those fans who were hoping for a cameo in Star Trek: Picard are currently being left in the cold. Further to this, the second season of Picard is set to bring back Guinan, Q and a 'human element' that Patrick Stewart wasn't able to elaborate on, though the smart money is on Levar Burton's Geordi LaForge there. This may mean that if Worf is to appear in the show, it may not be until the following season.

So, does this tweet then have anything to do with the recently announced 2023 movie for Paramount Pictures?