NBA 2K18: 10 Players Who Should Get A Stat Boost
3. Kevin Durant - Golden State Warriors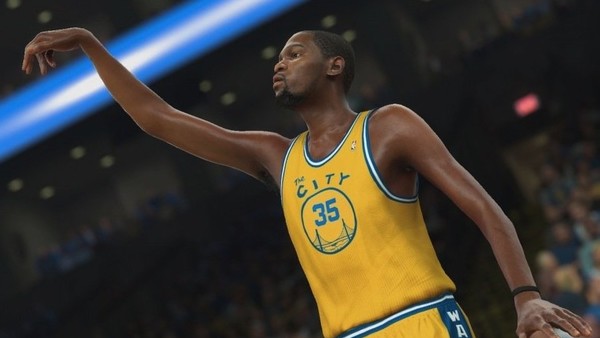 Kevin Durant's NBA 2K17 rating was already a fairly whopping 93, and that's the only thing from stopping him sitting atop this list. When the 'Durantula' signed for the Golden State Warriors at the beginning of the season, many assumed that his seemingly inevitable championship win would be tarnished. He'd be a secondary superstar behind Steph Curry, a far cry from the MVP-winning, point-scoring machine he was in Oklahoma.
Instead, Durant played a more vital role in the Warriors set-up than his critics could have imagined. Yes, his points per game average took a small hit, but his field goal percentage increased, as did his rebounding.
Most important of all, however, was Durant's performance in the finals. He was unquestionably Golden State's key player as they romped to victory over the Cleveland Cavaliers, proving himself an instrumental part of the Warriors machine rather than riding the coattails of his stacked squad.

A dramatic increase isn't quite necessary, but NBA 2K18's rating of Durant needs to reflect his transformation from incredible talent to true champion.