NBA 2K18 Review: 5 Ups & 2 Downs
Downs...
2. MyGM Is A Rather Frustrating Experience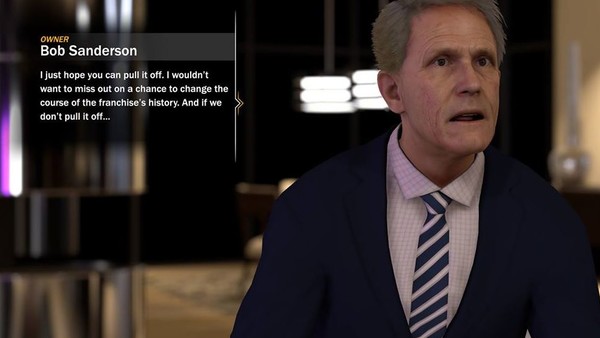 Truth be told, My GM was already frustrating, with role-players and glue guys asking for starter minutes or a trade, but this year prepare for it to be even harder.
While it's applaudable that the creators decided to try something new and enhance the experience, it's already frustrating that the future GM - you - played for the Dallas Mavericks and not any other team, maybe the one that he's about to join. You're also not allowed to start during the off-season, which is a bummer as well.
That's just the beginning, as the whole thing feels less like a simulation and more like a joke. While the dialogue is ridiculous - in a good way - and the idea of the team owner constantly interfering in your business feels like something that would occur on the Kings or the Knicks, there are also teams where the owner allows the GM to simply work.
Here you must be prepared to spend endless minutes in his office talking (or rather listening) about the players that you should buy, relocate to a different city, or about an extraordinarily talented son that'll take over the team in the future.
Yes, it's new, it's funny, and there's always MyLeague for all of those not interest in this mode, but this time MyGM doesn't have the same aura of realness. Hopefully it gets better at the end of the first season or during the next one.