NBA 2K19: 9 Best Teams You Should Play First
9. Indiana Pacers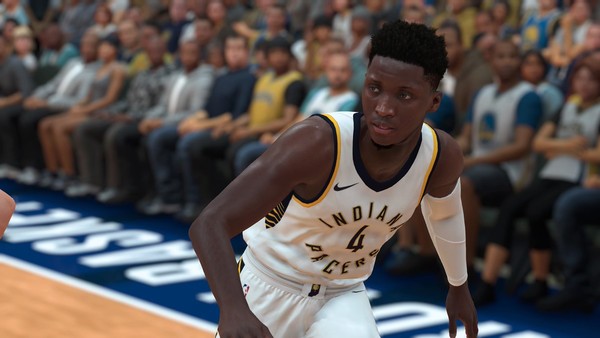 Last seasons' surprises package had a successful summer by retaining the majority of their key players, then throwing the resurgent Tyreke Evans into the mix. Now 28 years old, Evans is coming off a 19.4-PPG season in Memphis, and he'll be a less volatile option than Lance Stephenson coming off the bench, giving the Pacers a reliable ball-handler perfectly capable of joining the starting five.
Rated at 80 overall, Evans the shooting guard is on equal footing with centre Myles Turner, numbers wise. Unsurprisingly, Victory Oladipo is the team's most potent weapon. After a career season in 2017-18, his explosiveness, elite defence, and versatile offensive game make him a blast to play in 2K19, and comfortably the Pacers' biggest draw.
Oladipo's teammates aren't as spectacular, but the likes of Domantas Sabonis, Bojan Bogdanovic, and Taddeus Young are all potential difference-makers. Darren Collison's strength behind the arc gives Indiana another potent weapon, and while it could be argued that 2K have underrated him, Young, and Turner, the Pacers' core should make for a fun, effective unit in the hands of experienced players.
Andy H Murray
WhatCulture's big bad wrestling news baron. A fan since 1992, still geeking out for everything from WeeLC to mid '80s Jim Crockett Promotions. Give him a follow @andyhmurray. You'll have a great time. Maybe.
See more from Andy