No Man's Sky: 10 Huge Changes That Finally Make It Worth Playing
Missions, story, multiplayer - finally, the game we actually wanted.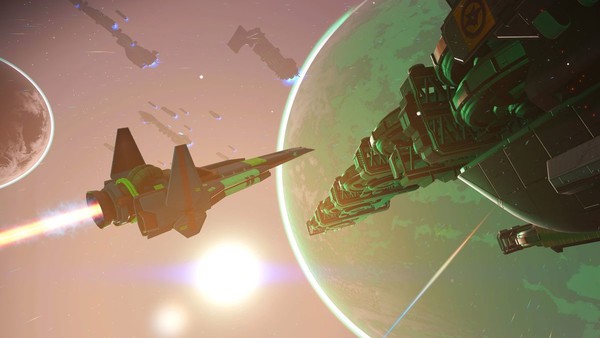 Rising back to the top of the Steam Top Sellers chart like a phoenix from the ashes, Hello Games might've taken a solid year to give us some essential reasons to revisit No Man's Sky, but its latest free update, Atlas Rises, completely overhauls the entire experience.
You really have to give it to Hello Games. Yes, what was released in August last year was a monumental failure when viewed through the lens of which game features Sean Murray was guilty of lying about, but the idea of an algorithmically-generated universe paying homage to 70s sci-fi is still one hell of an appealing idea.
Even that original version resonated nicely with a good chunk of fans, as NMS' blend of Isaac Asimov-inspired art direction, exploration and survival elements created something that was very easy to get lost in - provided you weren't looking for those fabled multiplayer components.
Instead, No Man's Sky was very much a "chilled experience" predicated on soaking in Hello Games' crazy-ambitious science project of a video game, and now... well, it's clear the team didn't take the money and run, instead reinvesting their sizeable profits back into the game to create something far more impressive.
We'll have to wait and see whether it gets people back in, but if the groundswell of interest surrounding this patch and those aforementioned sales figures are anything to go by, No Man's Sky might just get its day in the sun yet.