Planet Zoo: Aquatic Pack Review
You're DEFINITELY here for the Penguins.
The emperors of the park simulation genre are back once more, hot off the release of Planet Coaster: Console Edition which was only last month. Today saw the release of the most recent DLC to last year's fantastic Planet Zoo, the Aquatic Pack. This expansion (alongside the free 1.4 update) has the usual additions of more scenery pieces and a handful of animals, but some of these inclusions have been directly driven by fan requests. I've had some time with the Aquatic Pack, and it's safe to say that I spent most of my weekend making various 'squee'-like noises. Penguins are just really cute, okay?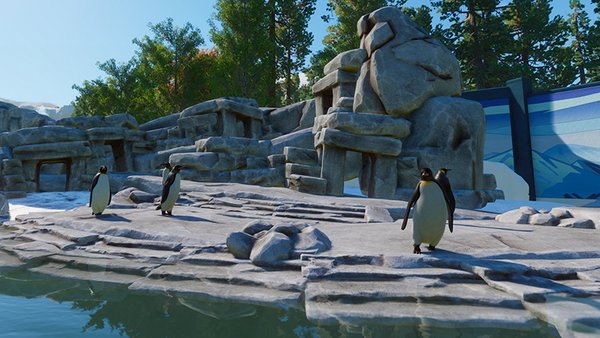 As per usual, the models used for the five new animals - King Penguins, Grey Seals, Giant Otters, Diamondback Terrapins, and Cuvier's Dwarf Caimans - are absolutely sublime. This isn't a huge surprise, as it's been perfectly clear over the last year of play that Frontier have taken every opportunity to make their animal models the best in the business. Planet Zoo's Aquatic Pack has also brought a new challenge to the title, which has the player almost entirely re-think how they need to build their enclosures.
Since the Aquatic Pack features aquatic animals (duh), players need to not only accommodate how much water is in the relevant enclosure, but also how deep it is. Furthermore, while the ability to use habitat boundaries to hold in water has been present from the title's launch, now it's almost imperative that players utilise that functionality to create a new experience for the visiting guests. New underwater feeders have further cemented this idea of underwater viewing areas being a new norm, and it makes for some fantastic visuals, seeing the penguins, seals, or otters swarming around a ton of fish erupting from the depths.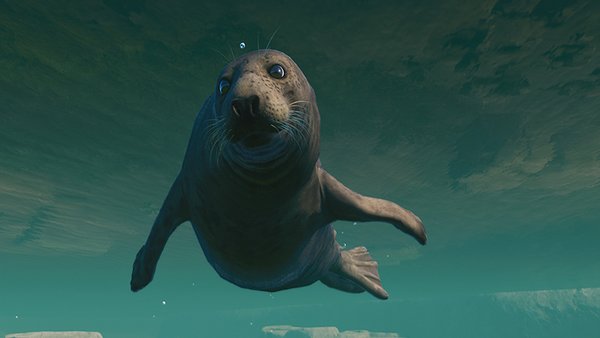 Creating multi-layered path systems and taking more note of how the terrain tools are used in the creation of habitats does make things potentially more difficult for newer players, but it does open up a new dimension for the creation of your zoos. Speaking of creation, the Aquatic Pack also adds a plethora of new scenery pieces, the best element of which is that the majority of them are more universally themed. While there are 'generic' scenery items to choose from, the bulk of the Construction tab sticks to specific locales and aesthetics, these new additions make for a much more flexible use case - something both myself and the wider Planet Zoo community have needed. Also, I got more individual letter pieces to play with, now with more fonts! I'm a happy typography nerd.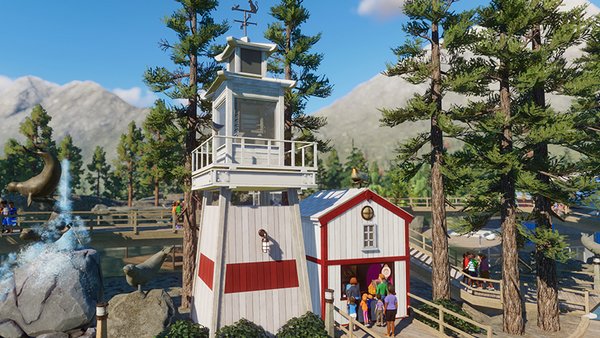 For £7.99 ($9.99, €9.99), you definitely get your money's worth with the Aquatic Pack. Though it took a year for Frontier to add penguins that I can ugly cry over because they're so damn adorable, it's still fantastic to see more water-based animals eventually added into the game. The more universal scenery alone makes this an essential purchase over the existing Arctic, South America, and Australia DLC packs. Whilst I still have a lot of time left in my new aquatic addition to my flagship zoo, I'm already excited to see where Frontier go next with the consistently brilliant Planet Zoo, as this new Aquatic Pack is their best expansion to date.
Create Content and Get Paid
---