Ratchet & Clank: Rift Apart Review - 7 Ups & 1 Down
The first game to really show what the PS5 can do.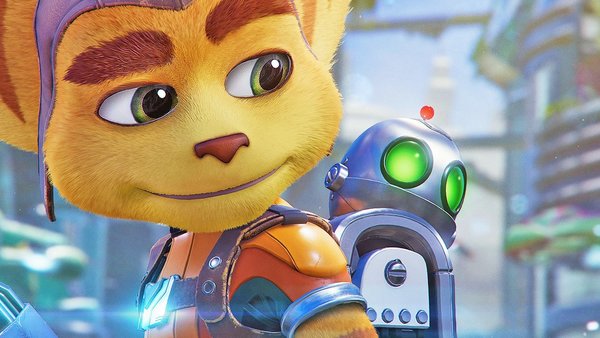 Rating: ★★★★★
Ratchet & Clank: Rift Apart is the most impressive video game I've ever played. It's the best game on PS5 right now, a reason to invest in the hardware, the apex of the action-platforming genre and hands-down the most promising affirmation of what's to come for a generation that right now, is having a slightly rocky start.
Honestly, where to even begin with how much the veteran studio of Insomniac get right?
We're talk about a team who - after scores of sequels and a handful of spin-offs - soft-rebooted the Ratchet & Clank IP in 2016 to rapturous applause, now turning in the "next step" in this revamped canonology, with all eyes on it as a continuation, but also as a demonstration of what Sony's PlayStation 5 can do.
Keep in mind, Sony acquired Insomniac in between Ratchet & Clank 2016 and Rift Apart, and since then they've thundered through 2018's Spider-Man, 2020's Spider-Man: Miles Morales and now 2021's Rift Apart.
It's a staggering array of top-tier titles, and besides one tiny gripe, Ratchet & Clank's next-gen debut is a ludicrously proficient display of masterful video game craftsmanship, proving Insomniac are arguably the best in the business.