Resident Evil 7: 9 Times Capcom Abused The Fanbase
After spending almost 20 years together, you'd think Capcom would know their own fans.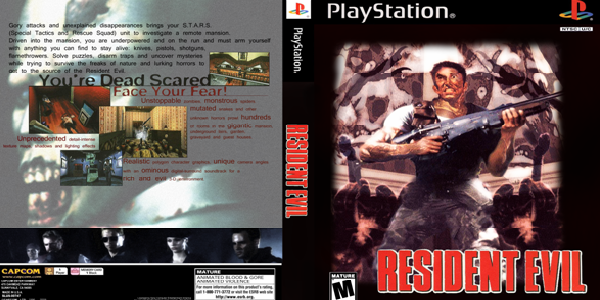 Cast your mind back to 1996 (if you can) and remember that first time you started up Resident Evil. The sight of the live-action opening video, the unseen assailants ripping apart the S.T.A.R.S team and forcing them to take refuge in an old mansion, the ensuing exploration that brings you face-to-face with the first zombie in what can only be described as one of the greatest creature reveals in any game ever. Sure, the dialogue was shoddy and the live-action video was marred by the Vanilla Ice-esque haircuts of Chris Redfield and Albert Wesker, but on the whole it was a masterpiece of game design. The location, the mood, the puzzles, everything came together in the perfect storm of horror gaming and has been forever considered one of the releases that sealed the success of the original Playstation. It's notoriety spread far and wide and allowed Capcom to spawn forth a whole extended world of corporate greed, conspiracy and bio-mutation. However, all is not well in the Resident Evil universe. In recent years, the series has become bloated and with the departure of RE visionary Shinji Mikami the franchise has been in somewhat of a tailspin. Capcom have taken some real liberties with the series and relied on the iconic name of the brand to drive sales in the wake of mediocre releases, bad decisions and some of the worst scripts ever committed to disc. As RE: Revelations 2 nears for next year and the subtle hints for the seventh main game in the series start to ramp up, we look at nine of the worst examples when Capcom abused their fanbase. It's a good thing we're all so patient...