Skyrim: Special Edition - 10 Best-Looking Locations You Must Visit
Pay particular attention to these if you're revisiting Tamriel.
The Elder Scrolls V: Skyrim Special Edition has managed to entice a mass of players on new generation hardware back to its world since its release in October.
This is hardly surprising given how immensely popular and addictive the original game was when it first released in 2011, but, while not all facets of the remastered collection have proved to be big hits with reviewers and fans, there's no denying the appeal of journeying across Tamriel in all its upgraded glory.
Skyrim's Special Edition is still brimming with stunning vistas and enchanting appeal, especially if you know the best places to look.

Not sure where to start? Fear not: I'm here to provide you with 10 of the best looking locations you simply have to revisit in the Skyrim Special Edition.
--
10. Skytemple Ruins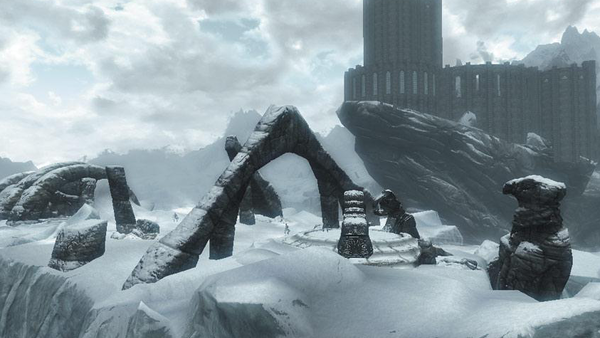 Kicking off our list is a Skyrim spot that's always been a treat.
Located just behind the College of Winterhold, Skytemple Ruins are wonderfully appointed at one of the very edges of the map. The ruins themselves look excellent under Skyrim's new renders. The stonework is as sturdy as your average Nord but the wintery ageing that its suffered gives bags of character. Being placed on top of a glacier also makes the ruin's watery surrounding a feast for the ears as well.
Whether you're peeping over the College and looking down at it or if you're gazing up at the towering school from the ruin itself, this spot shows just how well Skyrim: Special Edition deals with distance on this remarkable region.
Gareth Cartwright
Gareth is 28 years old and lives in Cardiff. Interests include film, TV and an unhealthy amount of Spider-Man comics and Killers songs. Expect constant references to the latter two at all times. Follow on twitter @GJCartwright.
See more from Gareth