South Park: Every Game Ranked Worst To Best
Not all South Park games are created equal.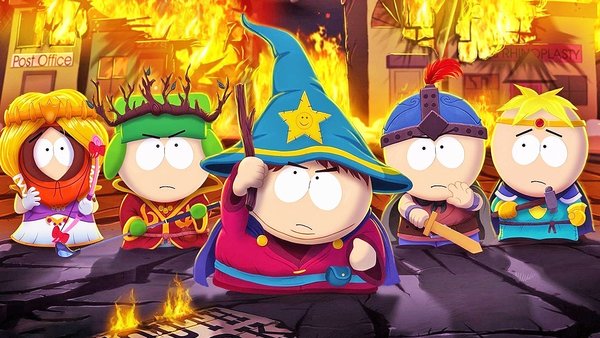 South Park is a franchise that no longer feels like just a cartoon; it's a brand in itself.
Trey Parker and Matt Stone have made it clear that their mission with the snowy mountain town is to turn it into an entertainment property before selling it off (which explains their recent purchase of Casa Bonita). Making good video games is a big part of that.
Back in the Day, a video game/cartoon tie-in was never particularly promising. Sure, you had a couple of classics that slipped through the woodworks. But for every "Simpsons Hit & Run", there was a "The Simpsons Skateboarding".
Naturally, South Park's ventures into the playable sphere have been just as hit and miss, but the evolution of the games have seen a drastic incline.
On the surface, South Park seems like the last series that needs a game, as the show's fun comes from the main characters playing off each other in quick pacing, and that never seemed possible in the virtual world.
With that said, the legacy of South Park video games is one fascinating rollercoaster ride.
8. South Park (1998)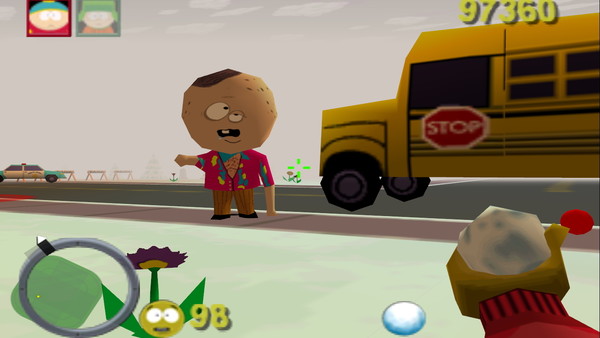 As the first South Park game and a loose tie-in with the movie (at least scheduled to release alongside it), this game had a lot to live up to. Did it succeed in that?
Well, in the words of Eric Cartman, "Oh hell no".
This 1998 Playstation 1 title was a first-person shooter, giving you control over one of the four leading boys. After a comet made of pure evil approaches the Earth, the town is set upon by mutant turkeys, aliens, deformed South Park inhabitants, and more. It's up to you to save South Park by pelting those enemies with snowballs.
As you can see from the image above, the game has not held up well and was considered ugly even for its time. The novelty of being in South Park has its charm, but you lose it very quickly as the awful aesthetics and lacklustre FPS gameplay make it quite a slog to get through.
The move to 3D might also have been a mistake, as although it's clearly South Park, you don't feel like you're actually there. Plus, the poor voice acting makes it truly frustrating, thanks to repetition and lack of passion. Not even a multiplayer mode could save this mess.