Spider-Man: Miles Morales - 10 Biggest Reveals And Screenshots From Game Informer
7. Roxxon And The Tinkerer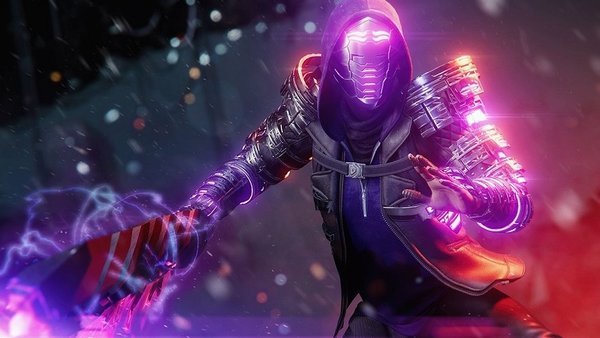 There were plenty of Easter Eggs in the first game about Roxxon, but it's in Spider-Man: Miles Morales that they really step out of the shadows and make their presence known. It seems they have big plans for Harlem with a project which is described as a mysterious new technology known as "NuForm."
It's unclear what that is, but it's likely related to energy, and the man in charge is Simon Krieger (in the comics, the villain was responsible for arranging the murders of Howard and Maria Stark, Iron Man's parents). Played by renowned voice actor Troy Baker - Thor in Marvel's Avengers - it sounds like he's greatly interested in New York's new Spider-Man.
"At first [Roxxon] comes in saying they are going to revitalise Harlem using Simon's PR lens," Horton reveals. "There's an insidious truth behind all of that that, and what this story uncovers is what the truth of NirForm, what is all of that about?"
Fighting back against Roxxon is a group known as The Underground, and they're led by a reminaged, female version of the Tinkerer.