Super Nintendo World: 8 Bold Predictions For Universal's New Theme Park
There has to be Mario Kart or we walk.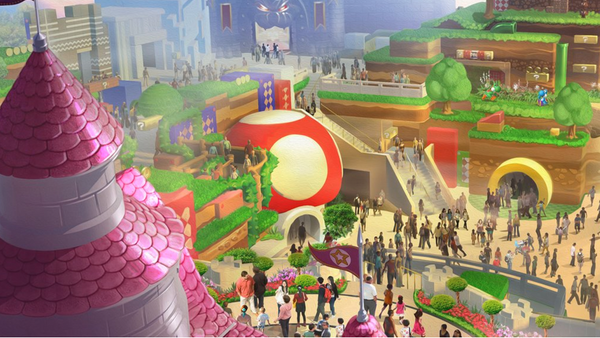 Just recently Universal Studios and Nintendo released some more information about their upcoming theme park collaboration (yeah, it still feels surreal typing that). Specifically, they dropped an amazing piece of concept art detailing how Super Nintendo World might potentially look, and what kind of attractions it might feature.
It'd be easy to just dismiss this as worthless concept art, but the fact is, when it comes to Universal theme parks (and theme parks in general) concept art tends to be incredibly accurate. The concept art for Universal's recent Diagon Alley expansion to its Harry Potter park, for example, depicted several key features now present in the park, including the dragon atop Gringott's Bank.
It's safe to say, then, that the concept art for Super Nintendo World is worth taking seriously. But what info can we gleam from its kaleidoscopic pixels? And what does it tell us about potential rides and attractions?
Using this concept art as a guide, here are eight predictions for Universal's new theme park.
8. Peach's Castle Will Act As The Park's Centre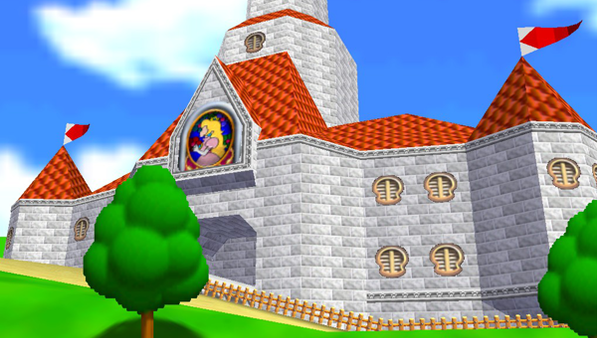 One of the most immediately recognisable structures in the released concept art for Super Nintendo World is Princess Peach's castle, specifically the design of the building found in Mario Kart 8. The castle dominates the lower left portion of the image, and appears towering over the rest of the park.
It makes sense. While Universal Studios and Disney World are two very different parks, they're both in direct competition, keen to offer what the other does while also retaining autonomy.
With Super Nintendo World, it's possible Universal will try and capture some of that Magic Kingdom magic, using Princess Peach's castle as the focal point of the park just like Cinderella's castle is used at Disney.
It's a smart move from a design perspective, too. Guests can never become lost or disorientated if they only have to look for the giant pink castle sitting above them, guiding them back to the centre of the park.
Plus, who doesn't wanna see that awesome stained glass Peach in real life?