Super Nintendo World At Universal Studios Japan Will Open 4th February 2021
You can ride Mario Kart, collect coins and go on an adventure with Yoshi.
Universal Studios Japan's 20th anniversary celebrations are going to get off to an epic start next year as Super Nintendo World opens its doors.
Opening 4th February 2021, Super Nintendo World will transport you right into your favourite video games.
You can go right inside Bowser's Castle with its dark "mysterious atmosphere with stone walls, spiked fences and heavy iron doors". Inside the castle you'll find a huge statue of Bowser at the top of the staircase. The immense statue is so big it'll make you "feel as if Bowser will suddenly start to move".
Could you even have a Super Nintendo World without Mario Kart? Deep inside Bowser's Castle, you'll get to experience Mario Kart: Koopa's Challenge, an interactive ride where you are "actually being immersed in the game".
Headsets will transport you into the Mushroom Kingdom where you will race with Mario, Luigi, and Princess Peach. Using "advanced technology in augmented reality, projection mapping, and screen projection combined with a physical set" Mario Kart: Koopa's Challenge isn't like any ride you will have experienced before.
If Mario Kart: Koopa's Challenge wan't enough, then there's also Yoshi's Adventure. You'll climb atop Yoshi's back and alongside Captain Toad, seek out different coloured eggs, which will lead you to the ultimate gold egg. This family friendly ride will give you a "spectacular" view of the Mushroom Kingdom and Mount Beanpole.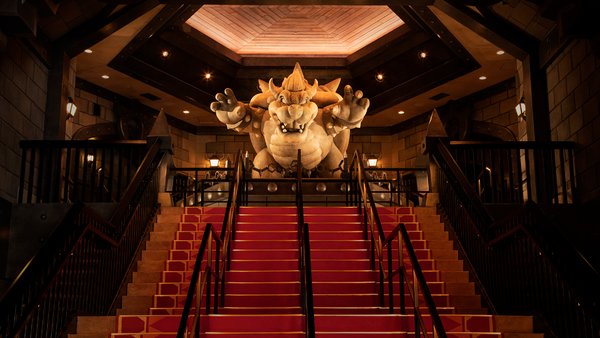 The fun and games of Super Nintendo World can't only just be found in the rides, the whole world is your playground. Grab yourself a Power-Up Band and download the app to play an interactive game.
Your mission is to retrieve the Golden Mushroom that Bowser Jr has stolen. As you journey throughout Universal Studios Japan's newest land you will complete games and collect the keys to unlock a "dramatic boss battle" with Bowser Jr.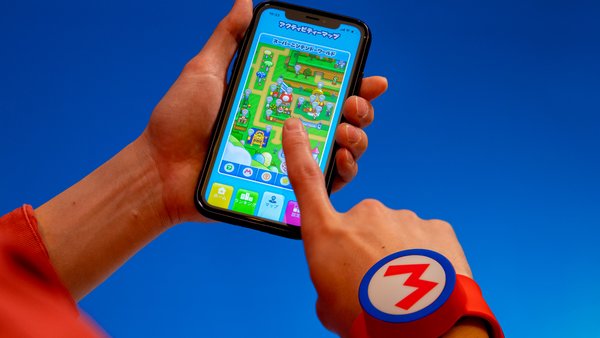 So what about the Power-Up Bands? These come in six different designs, each on sale at 3,200 Yen, they allow you to punch blocks, collect virtual coins and use your whole body to collect all the keys needed to reach Boswer Jr.
The land will also contain shops and restaurants, if they are anything like the Nintendo shop and restaurant which opened up in October then they are set to be a real treat.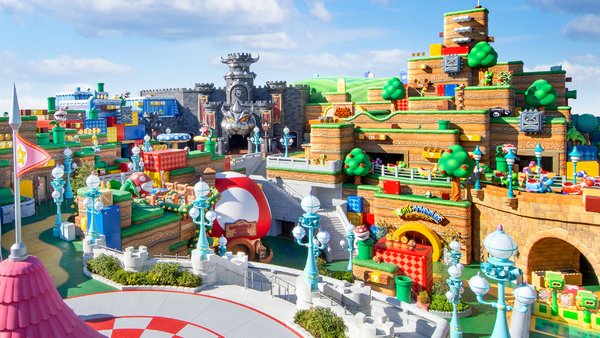 Super Nintendo World will be opening next February in Universal Studios Japan, but it won't be the only one of Universal's parks to receive this incredible collaboration with Nintendo. Both Universal Orlando Resort and Universal Studios Hollywood will also be getting their own version of a Super Nintendo World in the coming years.
Create Content and Get Paid
---