The Solitaire Conspiracy PS5 Review
The best-looking game of cards you'll ever play.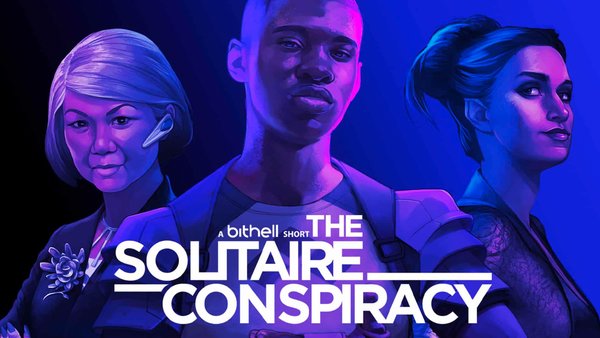 Rating: ★★★½ out of 5
Platform: PlayStation 5 (copy provided by Bithell Games)
Solitaire has been a reliable time-kill on Microsoft PCs since the home computer became a thing. So after many decades, why should you buy this iconic card game that can be played for free in a browser or in real life on your coffee table?
The selling point of The Solitaire Conspiracy has to be the gorgeous neon future art style it has, and more so than that, the full-motion video cutscenes really do tie this game together. Thankfully, they never feel like someone on a Zoom call trying to be fancy with their background.
This is the Solitaire we all know and love, but does the latest title from Bithell Games shuffle up an exciting formula, or are you better off fishing some old cards out of the kitchen drawer?
Let's find out.