UFL: 5 Things We Know About FIFA 22's Latest Gaming Rival
New football game UFL will try to take FIFA's crown, but what do we know about this new offering?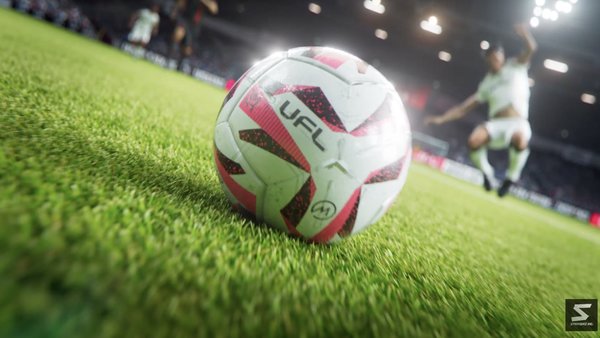 At Gamescon, we heard the exciting news that a brand new football game would be entering the market to rival FIFA and eFootball. UFL was announced by developer Strikerz as a new free to play game that is set to hit consoles in the near future.
For too long, the football gaming world has been a head-to-head battle between FIFA and Pro Evolution Soccer. During the late-'90s and early-2000s, there was a host of competitors such as Red Card Soccer, David Beckham's Soccer and This is Football. However, the two biggest games - in particular EA Sports' FIFA - now have a stranglehold on the market.
UFL and other new challenger Goals are looking to break this stranglehold and do things differently by making games for the players. The title doesn't yet have a launch date, and very few details have been released, but here are five things we know at this stage about UFL.
5. Developed By Strikerz With Community Input
The game is being developed by Strikerz, a team based in Belarus who formed in 2016 and have been working on the game ever since. This will be their first release but community feedback will play a huge part in the development. For a sports game, five years of development is a long time, and UFL is expected to be released early next year.
They have stated that they are huge football fans, as well as gamers, and that will allow them to create the best game possible for fans. The new developer has also advised they want to completely reinvent football video games at a time when most believe the current titles available have simply become yearly updates - so it is exciting to see what the final product will look like.
Strikerz have already picked up vital partners in West Ham United, as well as being the new shirt sponsors for Hashtag United.
UFL will be developed on the Unreal Engine that eFootball is reportedly also being built on. However, at this time we have yet to see any in-game footage.
Like many games, it will receive updates throughout its lifespan, but UFL will be one game that is constantly updated rather than the yearly releases that we are used to from other sports titles.