The Walking Dead Game: 10 Horrific Things The Developers Made Us Do (So Far)
Telltale's finest is a masterclass in holding you at arm's length over the precipice of nearly having a mental breakdown.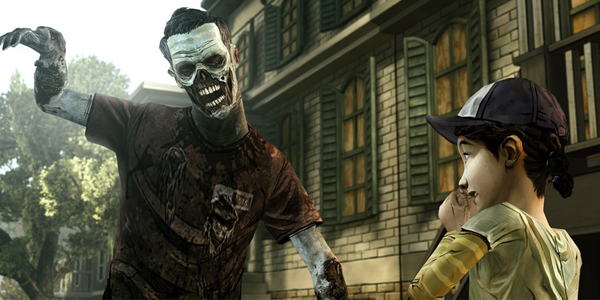 Warning:
This whole article contains spoilers for Season One, 400 Days and Season Two episode one. Telltale€™s adaptation of Robert Kirkman€™s The Walking Dead is one of the most engaging narrative video game experiences in recent years. Right off the bat each episode will open with the message that €œThis game series adapts to the choices you make. The story is tailored by how you play.€ While many developers have tried before to actively engage players into making choices in games narratives, this series is perhaps one of the most successful, shown through the universal critical acclaim season one received when it released in 2012. Part of this success likely boils down to how most of the time there is no €˜good guy€™ or €˜bad guy€™ choice (an example of which being the paragon/renegade system in the Mass Effect Series). Instead no matter what decision players make, a lot of the time there will still be grim repercussions later in the story which you are often held directly responsible for. Naturally for a game based on this franchise, many of these choices involve death, sacrifice and brutal/horrific outcomes. This only acts to build the tension and attachment players hold towards characters (sometimes even more than with the comics and television show) as it is us who is directly communicating and building relationships with the characters involved. This is most notable with regard to Clementine, a young girl who players look after and protect. After the recent release of episode Two of Season Two - A House Divided, we decided to look back at some of the most horrific things the developers have made us do so far in Telltale€™s The Walking Dead.