WWE 2K16: 10 Huge Problems Nobody Wants To Admit
From pay-per-wrestler DLC plans, to more godawful commentary.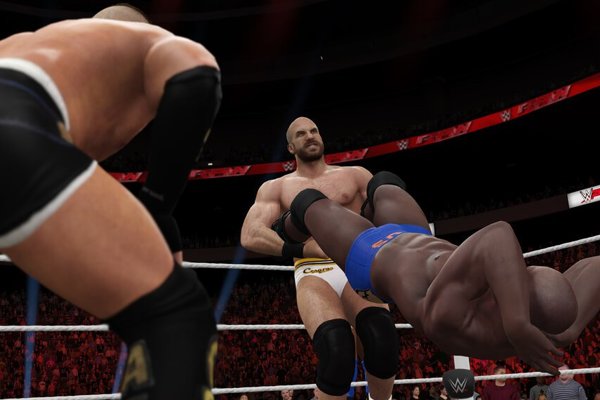 There's a reason you've seen little to no gameplay when it comes to WWE 2K16; except for siphoned-off press junkets where they can highlight a working build for a few minutes, anyway. That being; it simply isn't anywhere near as polished as it needs to be, especially this close to release. It's one thing to build anticipation and hold things back until the last minute, rather like a band waiting to go on when crowd anticipation reaches fever-pitch, but at this stage what's been slowly trickling out of 2K's towers doesn't exactly exude the most confidence. Eve on the WWE's official site there's barely anything longer than a four-and-a-half minute clip featuring Stone Cold and Jake the Snake; a good 30 seconds of it being the now-legendary "Austin 3:16 says I just whooped your ass!" speech. Basically, it reeks of everything 2K have been doing wrong for years now, as following the reshuffle of the once-phenomenal Yukes/THQ combo from the 2000s into 2011, they continue to struggle putting out a product that can even begin to live up to the legacy left behind. We'll buy it - wrestling fans are some of the most passionate and doggedly devoted of all time - but at some point, you just have to wonder if this is the best they can do.