WWE 2K18: 33 New Screenshots You Need To See
Kurt Angle's looking mighty fine... twice!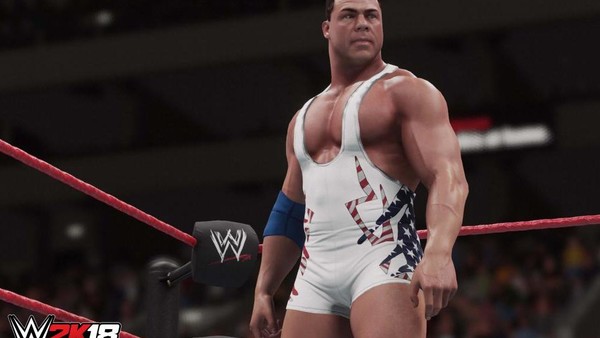 WWE 2K18 is going to be the most gorgeous wrestling video game we have ever seen. There's absolutely no doubt about it.
With the announcement of a brand new graphics engine, everything we have seen so far from the new title - which hits the shelves on October 17 remember - has looked like a massive improvement from 2K17. And when you consider how 2K17 wasn't exactly ugly, this is mightily impressive by the developers. Good work, chaps.
As the game's release date inches ever closer, more and more details about it are being released by a number of outlets. Keeping up to date with every new detail is a mini game in itself. I don't know about you but I feel like I'm always stumbling upon another new website with a new piece of information.
Of course, at this stage with a lot of the groundwork for the new game done, the real meaty details come with the roster and the screenshots of those Superstars in action. At the time of writing we're 84 names deep into a roster that looks like, once all the DLCs are accounted for, could burst past the 200 character mark.
Here's every notable screenshot released by WWE and 2K since the last time we checked-in with them here...
33. The King Of Strong Style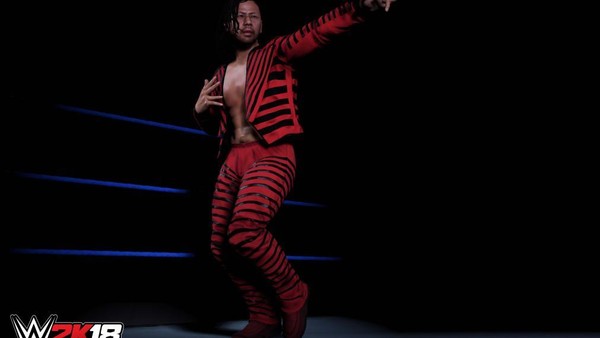 Obviously, one of the most anticipated features ahead of the new game's release is the entrance of Shinsuke Nakamura.
2K nailed it in last year's game - with Nakamura one of the bonus inclusions in the NXT version of the game - so with the new graphics engine coming into play the mind quite literally boggles at what they could achieve.