WWE 2K18 - Predicting 10 Legends Who Could Appear
9. Doink The Clown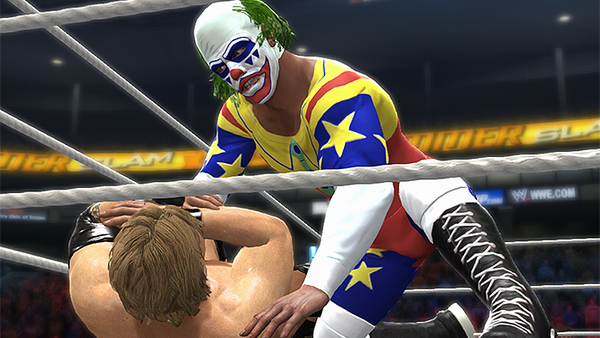 Waltman and Foley are among few talents remembered for portraying various personas during their time spent in the ring. But even fewer personas can lay claim to having been portrayed by multiple different talents and one of those may very well make a return to video game consoles this fall.
The infamous Doink The Clown was initially portrayed by the late Matt Borne before Ray Apollo took over once the prankster turned babyface. In addition, talents like the Steve "Brooklyn Brawler" Lombardi, Steve "Skinner" Keirn, and a host of other wrestlers have previously donned the green wig and white makeup to portray themselves as WWE's prince of pranks.
For WWE and 2K Sports, it's probably irrelevant which talent they decide to model the character after, but an inclusion of Doink the Clown in WWE 2K18 is a good possibility.