WWE 2K19 MyCareer: 7 Things You Need To Know
6. Triple H Is The Chief Antagonist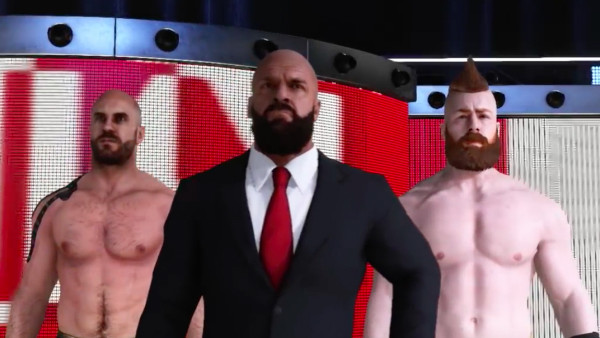 It's obvious from watching the trailer unfold that 2K19's MyCareer will ape the real-life dominance of The Authority on WWE television over the past number of years. This means that (you guessed it) Triple H is the main antagonist for the mode's fully-voiced CAW, and it could mean there's a little swerve coming.
Don't forget that Seth Rollins was firmly against 'The Game' and his Authority before turning his back on The Shield and becoming Triple H's protege in 2014. It's just a random hunch, but what if that's a major plot twist for this year's story? If not, then it's worth noting that The Bar flank Trips in the trailer, so they'll be core adversaries too.
MyCareer's end narrative may end up being rather paint-by-numbers, but there's a solid tale to spin here in between. A lot of WWE fans likely to buy the game do see Triple H as an overbearing influence at times despite his NXT work, and hardcore indy fans do view him as someone piggy-backing the success of companies outside WWE.
That's some compelling subject matter.