WWE 2K19 MyCareer: 7 Things You Need To Know
7. You Start On The Indy Circuit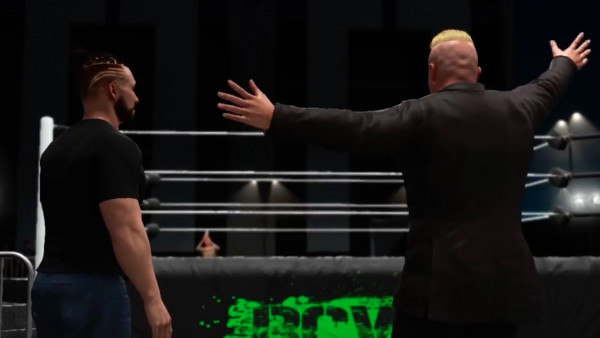 You read that right, folks.
For the first time ever in a WWE-branded video game, the glory of independent wrestling is going to make a cameo. Well, sort of, because the fictional BCW promotion your CAW starts at doesn't actually exist; unless anyone counts the Scotland-based British Championship Wrestling, that is. Those guys must be scratching their heads.
As the MyCareer story begins, your created wrestler will proudly wave the flag of independence outside WWE. The trailer shows 2K's own creation excitedly telling friends that BCW is on the rise, then sending in a video to Triple H. That's when the real meat of the story kicks off.
It's unclear how much actual wrestling 2K19 will let players do on the indy scene. It'd be a waste if there wasn't a match or two in BCW, or an insight into how independent wrestlers often struggle for house room on an emerging, busy circuit.