WWE 2K22: 10 Small Details That Make It Brilliant
It's the little things that matter.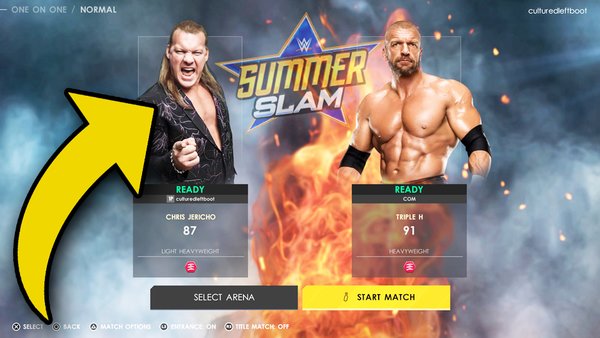 WWE 2K22 is now finally out in the wild, and it has to be said that the overall response to the game is a hugely positive one.
Sure, there was a whole bunch of trepidation from gamers ahead of 2K22's release, with the bad taste of the turd-tastic WWE 2K20 still lingering. Thankfully, this latest offering from 2K Games and Visual Concepts is pretty darn great. It may not be utterly flawless, but man is it fun. And let's face it, all that most players want from a wrestling game is to be able to have some fun as they crack skulls against the computer or their buddies.
There are clearly several major changes made to WWE 2K22 when compared to its predecessor, but there are also a bunch of brilliant minor tweaks and detail that add up to make the game as enjoyable as it is. In fact, so minute are some of these details, you may have completely missed them.
With that said, then, here are ten small details that have a pivotal role in making WWE 2K22 such a warmly welcomed release.
10. Cross-Platform Creations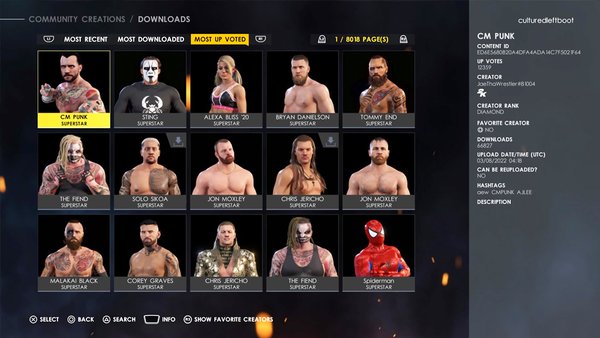 While there is no cross-platform online play on WWE 2K22, there are cross-platform creations.
On the online play front, PlayStation 5 gamers can play against PlayStation 4 gamers, but those PS-ers won't be able to play against people who are on Xbox or PC. So, cross-gen play is in, but cross-platform play isn't on the table just yet.
As for the creations, it's great to finally be able to access creations from all generations and platforms. That means if someone creates a magnificent Marty Jannetty CAW on Xbox Series X, that particular Rocker will be able to be downloaded by any WWE 2K22 player on any system.
In addition to custom wrestlers being open to cross-platform access, the same can be said for any arenas, images, movesets, belts or even Money in the Bank briefcase designs that have been created on WWE 2K22.
Previously, it was always strictly Xbox users could only download CAWs created on the Xbox, PlayStation users could only download CAWs created on the PS, etc. Now though, it's a whole new level of openness and accessibility for 2K22 gamers.