WWE 2K23: 10 Things You NEED To Do First
Yes, WarGames is in here. No, it's not the only thing you NEED to check out in WWE 2K23.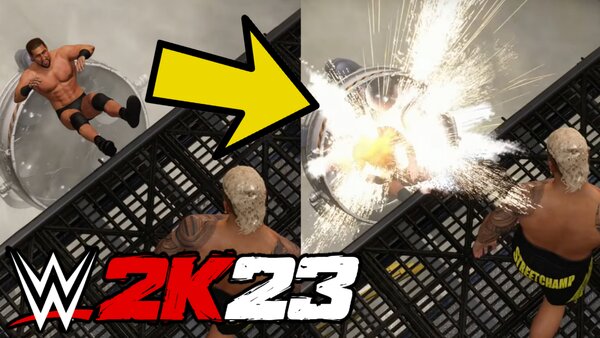 WWE 2K23 comes pre-packed with an almost overwhelming amount of options.
When the game starts, you're met with a tidy, tile-based menu that offers delights like John Cena's new Showcase, MyRise, the revamped MyGM, the card-collecting side quest MyFaction (that one won't be for everybody), Universe Mode and more. There's obviously also the option to launch into a quick match and just do your own thing.
2K wants you to play their tutorial too, because a few things have changed since 2K22 - the core gameplay loop is similar, but a couple of new mechanics are well-worth checking out. In short, the whole experience is fun, and that isn't something people were saying about this series a few years ago.
What should you do first though? That depends on the kind of player you are. Some exclusively buy these titles so they can burn hours and hours on the creation suite. Others just fancy living vicariously through their TV favourites and winning titles at WrestleMania.
Then, of course, there's the delicious new WarGames match. You'll want to experience that, but 2K23 isn't some one-trick pony. Far from it...
10. Create-A-Wrestler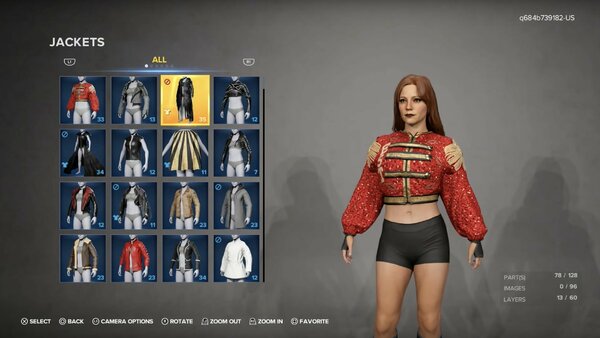 Admit it, you knew this would be the first stop.
As the intro says, many gamers out there buy 2K's WWE games so they can spend hours crafting characters and enjoying the top notch creation suite. You'll want to check out the retooled MyRise story mode at some point (more on that later), so why not get the hop on things by going CAW crazy first?
If you've bought one of the deluxe editions of 2K23, then you're in luck - there are so many different tools and toys to play around with. If you haven't, then there's still enough to get the party started before you start unlocking stuff by actually playing the game.
Last year's CAW models were good, but 2K's artists have outdone themselves here. Now, for maybe the first time ever, there's no painstaking difference in quality between on-disc WWE stars and the men/women gamers produce in the creation suite.
Get stuck in.