10 Awesome Ideas That Were Cut From WWE
8. William Regal's Big Push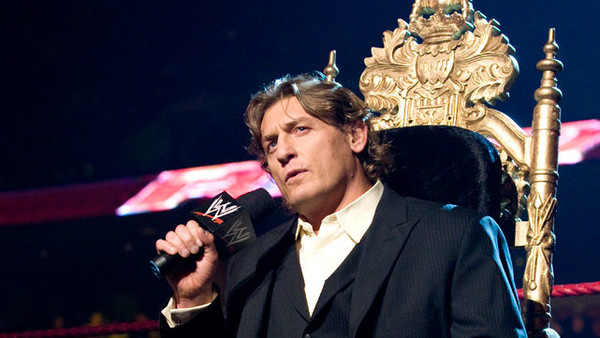 In August 2007, William Regal won a Battle Royal to become Raw General Manager.
In April 2008, William Regal defeated CM Punk to become the 17th man to win the King of the Ring tournament.
In May 2008, William Regal lost a Loser Gets Fired match to Mr. Kennedy... wait, that can't be right...
Unfortunately, it was right, as the future head of the Blackpool Combat Club had the rug thoroughly pulled out after a very promising series of events. The new King Regal was beginning to show signs of a power-crazed character that would have made for some really interesting TV.
It was heavily speculated that he was in line for a serious push, perhaps even a run with the WWE Championship, but the Englishman's old demons raised their ugly heads.
Regal lost to Kennedy in order to serve a sixty-day suspension for a second violation of WWE's Wellness Policy. By the time he came back, all his momentum was gone, and plans for a major storyline had been dropped.
Much like a lot of Regal's career, this period of time is just another case of what might have been.