10 Best Ways WWE Could Bring Back Its Missing Wrestlers
6. Ronda Rousey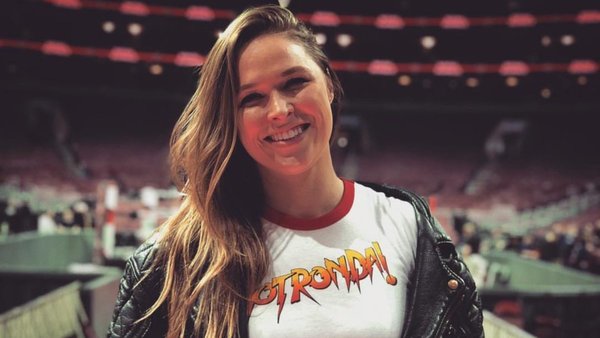 In terms of things that actively NEED to happen, a Ronda Rousey return is one of these instances.
Since Ronda departed in 2019, the effort WWE creative have put into their Women's Division has gone downhill. Meaningless feuds and whacky nonsense all leads back to the departure of Rousey. It can be argued that Becky Lynch spearheaded the division forward, but even she was stuck in a lacklustre feud with Lacey Evans for months on end.
There is an opportunity to bring Ronda back as a mega babyface, tying into the narrative that is now spinning around WWE. Having Rousey come back, challenge either Rhea Ripley or Bianca Belair at, say, another Evolution, would make for a game-changing moment. Rousey was a part of the one and only Evolution pay-per-view so having her return and bring back this event that fans have been clambering for since 2018.
WWE could capitalise on Ronda Rousey's popularity and change the narrative on their women's division. Tying in a huge return like this with a new show announcement is an out-there idea, but could work in their favour. Due to the recent announcement of Rousey's pregnancy, it seems unlikely that there will be a return anytime soon.
There's always 2022.