10 Biggest Surprises In WWE Elimination Chamber History
1. Edge Cashes In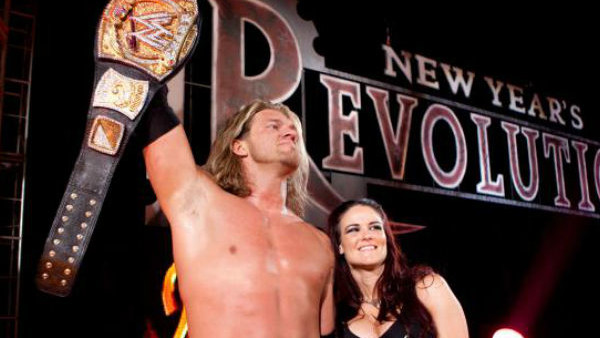 Okay, maybe I've cheated with this final entry, because technically this moment didn't actually arrive during an Elimination Chamber match, per se. It did, however, go down in the seconds immediately following one at New Year's Revolution 2006.
John Cena had just racked up one of his three many victories inside the structure to successfully retain the WWE Championship, when Mr McMahon would take to the stage with another of his blockbuster announcements.
This time though, rather than simply making a match on a whim, there was a rather more acceptable rationale—Edge was cashing in his Money in the Bank privilege.
Given that this was the first-ever Money in the Bank cash-in, no-one had been entirely sure how the concept would work. Plus, Edge had been claiming that he'd be cashing in at WrestleMania, so for him to change his mind and demand a title match at a moment's notice only further added to the shock factor.
Cena put up a valiant fight, but after two spears—not to mention a tasking shift inside the Elimination Chamber—Edge finished him off to steal the title and provide us with a surprise that no Chamber-related moment has since been able to match.