10 Dream Matches That The WWE Can Still Offer
In a sea of familiarity, their are still some matches that would get pulses racing.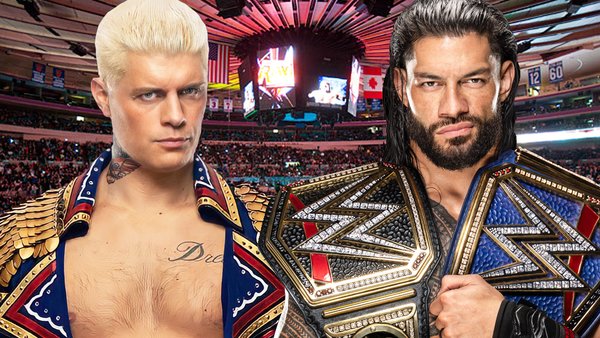 First off, this list will be subjective based on how you view these superstars.
For all intents and purposes, Edge vs AJ Styles was a dream match at this year's WrestleMania. It may not have lived up to the hype, but for many, it was two superstars they wanted to see collide.
This opportunity is becoming rarer and rarer for WWE, especially based on the longevity of its current roster. Stone Cold Steve Austin, The Rock and Kurt Angle all had top runs that lasted at most, five years. But they are still fondly remembered as being some of the best in the business.
In comparison, the likes of Seth Rollins and Roman Reigns are approaching a decade on the main roster. Other favourites, like Kofi Kingston, Randy Orton and Dolph Ziggler have been there even longer, and have all faced each other on multiple occasions. With the continuous churn that has been WWE's content for the last few years, many one-time dream matches have been thrown away on repetitive viewings on Monday Night RAW or Friday Night Smackdown.
With such longevity on the roster and too much content, dream matches are hard to come by nowadays.
But there are still some that the company can call upon and any of the ones on this list would be the highlight of any Premium Live Event or 'Big Four' show.
10. Ciampa Vs. Seth Rollins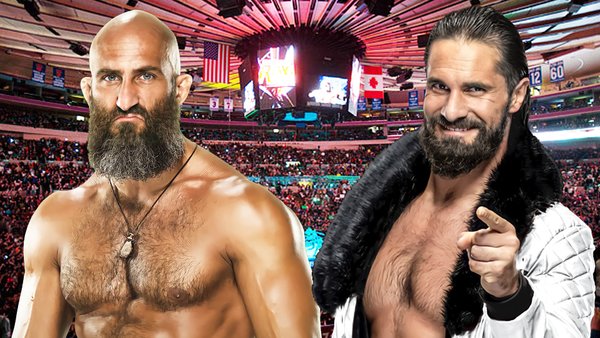 The match quality is a given. The potential promo battles between the two are not in in doubt. On paper, you know these two could produce a fantastic battle.
Where this match enters the dream match category is how both men are perceived by the WWE Universe. It's public knowledge that Triple H has a lot of stock in both of these men, considering them both major talents to build a show around. Whilst Ciampa has only recently made his way to the "main" roster, he was undeniably the biggest star of NXT not named Adam Cole.
Over the last 18 months, Rollins has finally ascended to the ring general role that many already perceived him as, and right now is probably the surest thing to a quality match in WWE.
Both men were considered the gatekeepers of their respective brands and both men are sneaky, dastardly dudes who stop at nothing to win. A clash between the first ever NXT Champion and possibly the greatest NXT Champion of all time, with the added fuel of their respective histories with 'The Game' himself, is a story that should write itself.
'The Psycho Killer' vs 'The Visionary' is enough to, in the words of Max Dupri, "titillate the senses".