10 Major Stars Who Weren't At WWE SummerSlam 2019 (Even Though They Should Have Been)
9. Shinsuke Nakamura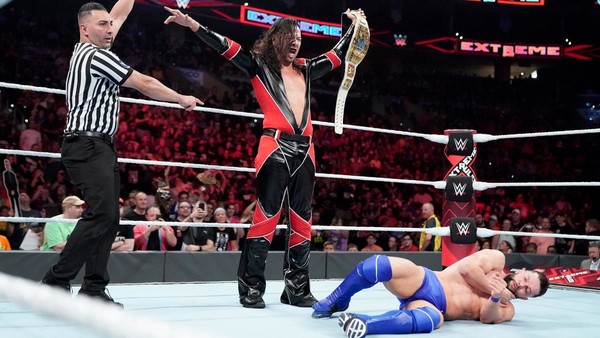 Shinsuke Nakamura hasn't exactly had the most compelling of runs over the last year and a half - and that's in spite of engaging in programs for the WWE, United States and Intercontinental Championships.
Formerly one of the top superstars on SmackDown Live, things just haven't been the same for him since his long-awaited-but-disappointing feud with AJ Styles came to an end last year. Whether it's the damage he suffered as the result of multiple losses or the clear lack of creativity that has gone into his storylines in the past year, it's hard to get excited for Nakamura in the way that we once did.
That aside, he's still the current Intercontinental Champion which, all things considered, should have guaranteed him a spot on the SummerSlam card - or, as we're seeing more and more these days, a spot on the kickoff show at least. He's one of the best (and most under-appreciated) performers in the company, and it would be a lot easier to take him seriously if he was actually treated like a champion and featured on the important shows.
It says a lot about the company's faith in what used to be its second-biggest title (and the champion himself) if the-powers-that-be can't even find a place for it on the second-biggest pay-per-view of the year. Surely they could have found someone for Nakamura to defend his title against...