10 Most Over Wrestlers On WWE SmackDown Right Now
The A-List from WWE's A-Show. How do the biggest stars stack up?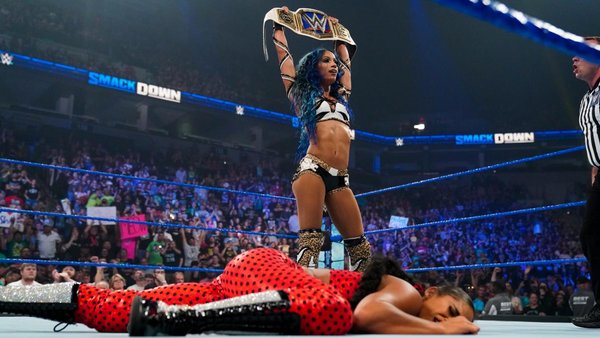 It probably goes without saying that there are more bona fide stars on this list than the Monday Night Raw equivalent that went out earlier this week, subjective as all of that may sound.
SmackDown has been positioned as WWE's A-Show since it moved to Fridays on Fox in 2019, but that's what a billion dollars will get you. With the obvious front-loading of the blue brand has come a debatable belief that the show is streets ahead of the former flagship in quality, as if Vince McMahon somehow acts as a creative powerhouse at the end of the week compared to dogging it in the first half. It's better, but exactly how much of that reflects a show with a lot to praise compared to simply grading on a wrecked curve?
Crowds have helped answer this question for the short term at least, and the answer is "quite a lot". It took less than one full episode for audiences to make clear exactly who they liked and didn't on Raw, but most SmackDown stars seem to be holding the crowd's attention thus far. Sweetening the audio is a humbling self-own from a WWE too insulated to even realise it, but waving arms and shocked faces can't be faked until the company see through their plans to replace live audiences with noise-making Bayley Buddies.
Until then...
10. Finn Bálor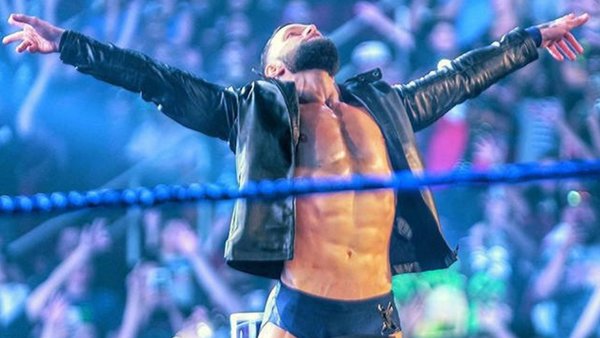 Finn Bálor's 2019 return to NXT was as much for the health of his own character as it was for the black-and-gold brand trying to shore up the ranks for a one-sided ratings war. Dead meat following an incredibly giving loss to Bray Wyatt's new Fiend creation at SummerSlam just months earlier, the move was virtually perfect for a character that had completely run out of steam on the main roster anyway.
Turning heel for the first time since signing on with the company in 2014, Bálor's newfound edge as 'The Prince' was welcome, even if the grittier matches during the pandemic era weren't always to everybody's taste.
Nonetheless, his work felt done after losing his second NXT Championship to Karrion Kross, and this SmackDown comeback has thus far effectively positioned him a potential B-Show loser to Roman Reigns once John Cena has been despatched. The upcoming feud with Baron Corbin will present some unique challenges, but he's such a made man in his underneath role that fans are likely to forgive and/or forget any forks in the road.